'She Is My Hero, My Mummy'
We asked you to share stories of women who inspire you.
Here's what Dr Rohinee A Kale, a consultant in cardiac rehabilitation, says about her mother Sheela Arjundas Motwani.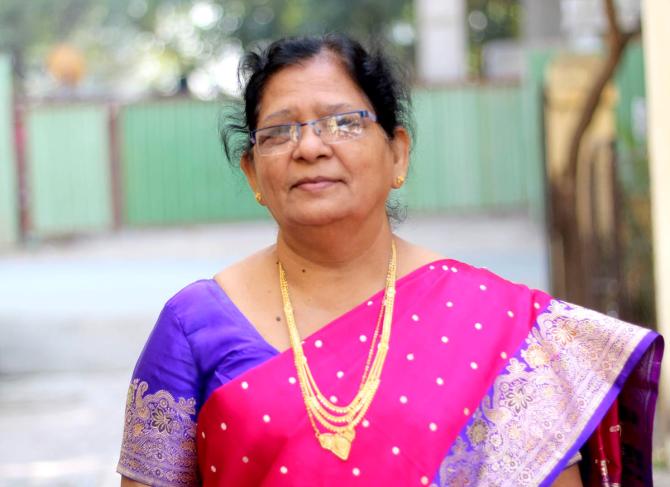 IMAGE: Sheela Arjundas Motwani.
"Back in the '80s, it was very courageous of my parents to have an inter-faith marriage. Both the families had abandoned them.
"Unfortunately, mom lost her love and she was left behind with three toddlers (the oldest being six years old, and the youngest being eight months old).
"Many people advised her to send her children away and restart her life. But she decided to stand with us.
"Her job as a government nurse was very demanding, yet she continued to give her children the best life possible.
"I have seen her helping sick people, patients with no relatives despite not having any support herself.
"She faced a lot of problems, sickness, (and also had to deal with) men who wanted to take advantage of her situation.
"I have seen her saying no to dowry, very firmly, for her daughter, even though she was alone.
"She is my hero, my mummy Sheela Arjundas Motwani. An excellent grandmother to our kids now.
"I have always been inspired by her discipline, compassion, kindness, gratitude, perseverance, hard work and loving, caring nature."
Who is this woman who has made such a difference to your life?
Tell us about Her. Share her story and how She inspires You.
We're waiting to hear from you and if we like your story, we'll publish it on Rediff.com.
Give us a chance to celebrate this extraordinary woman in your life.
Mail your story (at least 100 words) with her photograph(s) to [email protected] (Subject line: The Woman You Inspires Me).
Don't forget to include her NAME and LOCATION.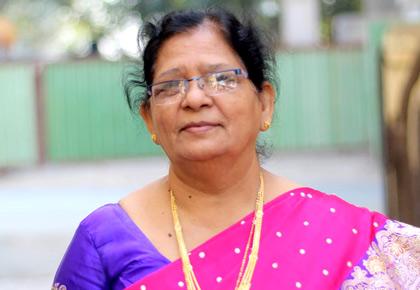 Source: Read Full Article