Shailene Woodley Says She and Aaron Rodgers 'Were Meant to Be Together'
Shailene Woodley's opening up about Aaron Rodgers. The Big Little Lies actor and NFL quarterback are one of the many celebrity relationships to come out of the coronavirus pandemic. And as far as Woodley's concerned she and Rodgers were "meant to be together."
Shailene Woodley and Aaron Rodgers met during COVID-19
During a February 2021 appearance on The Tonight Show Starring Jimmy Fallon, Woodley not only confirmed her engagement to Rodgers but she also shared how they met. She told host Jimmy Fallon they were first introduced during the pandemic. 
"We met during this wacky, wacky time and all of the stadiums were closed that he was playing in," Woodley said.
Woodley described her husband-to-be as a "wonderful, incredible human being," saying she doesn't know Rodgers as a "football guy."
"I don't get it. He's good. He's great. But, like, I don't understand," she said. "'Cause I don't know him as a football guy. I know him as, like, the nerd who wants to host Jeopardy!. That's the dude I know."
A note: Rodgers has since hosted the popular game show. The Green Bay Packers quarterback guest hosted Jeopardy! for two weeks in April 2021 and got many positive reviews from fans.
Shailene Woodley says she and Aaron Rodgers 'jumped in headfirst'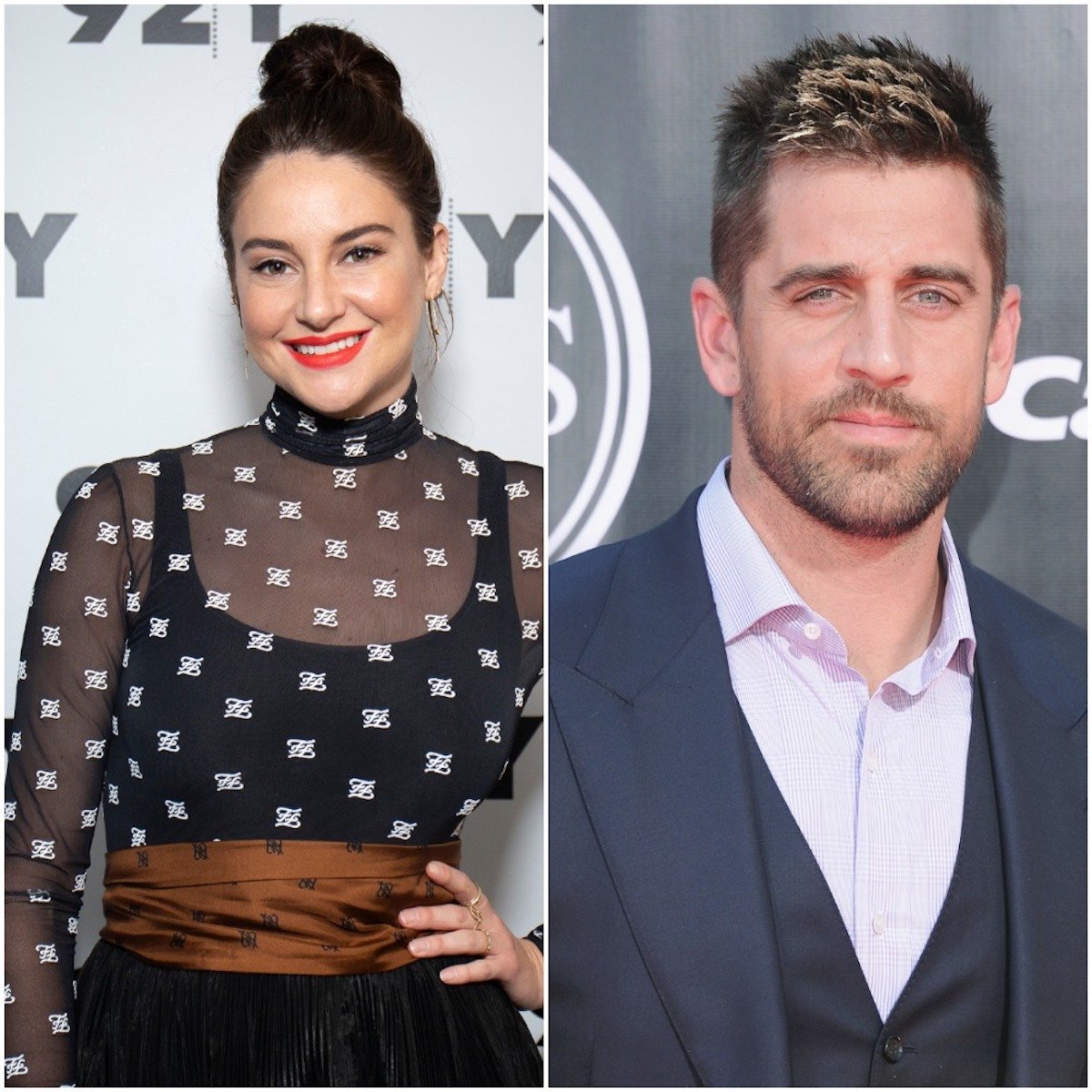 Because they met during COVID-19, the couple learned "a lot about each other very quickly," Woodley told Shape in a July/August 2021 cover interview. 
"Starting a relationship where you immediately move in with someone — because it's a pandemic and you can't just get on a plane and go back and forth on weekends — taught us a lot about each other very quickly," she said. "We jumped in headfirst and got some of the sticky bits out of the way early."
Living with Rodgers and eventually getting engaged wasn't how Woodley expected her experience in lockdown to go. "I was by myself with my dog and didn't see anyone for three months," she told the publication.
Seven months later Woodley and Rodgers found themselves living together in Montreal. The 29-year-old was gearing up for her next movie while Rodgers prepared for his stint as a Jeopardy! guest host.
It helped not having to work around their normally hectic schedules, Woodley noted, "but I have the perspective that I would have met Aaron in any context, any space in time, because I feel we were meant to be together."
Shailene Woodley 'never thought' she'd marry a professional athlete
Among the people who may have been surprised by Woodley and Rodgers' engagement was none other than Woodley herself. The Fault In Our Stars actor admitted to Fallon she'd been surprised that she ended up with a professional athlete.
"I never thought I'd be engaged with somebody who threw balls for a living," she said. "Like, I never thought as a little girl, I was like, 'Yeah, when I grow up, I'm gonna marry someone who throws balls! Yeah!'"
She also noted that, at the time, the two had already "been engaged for a while." The two quietly got engaged in 2020. Now, four months after going public with news of their engagement, many fans are wondering when Rodgers and Woodley will get married. The couple hasn't released any details but they reportedly want to walk down the aisle soon.
Source: Read Full Article