Selma Blair visited the White House to help celebrate the Americans with Disabilities Act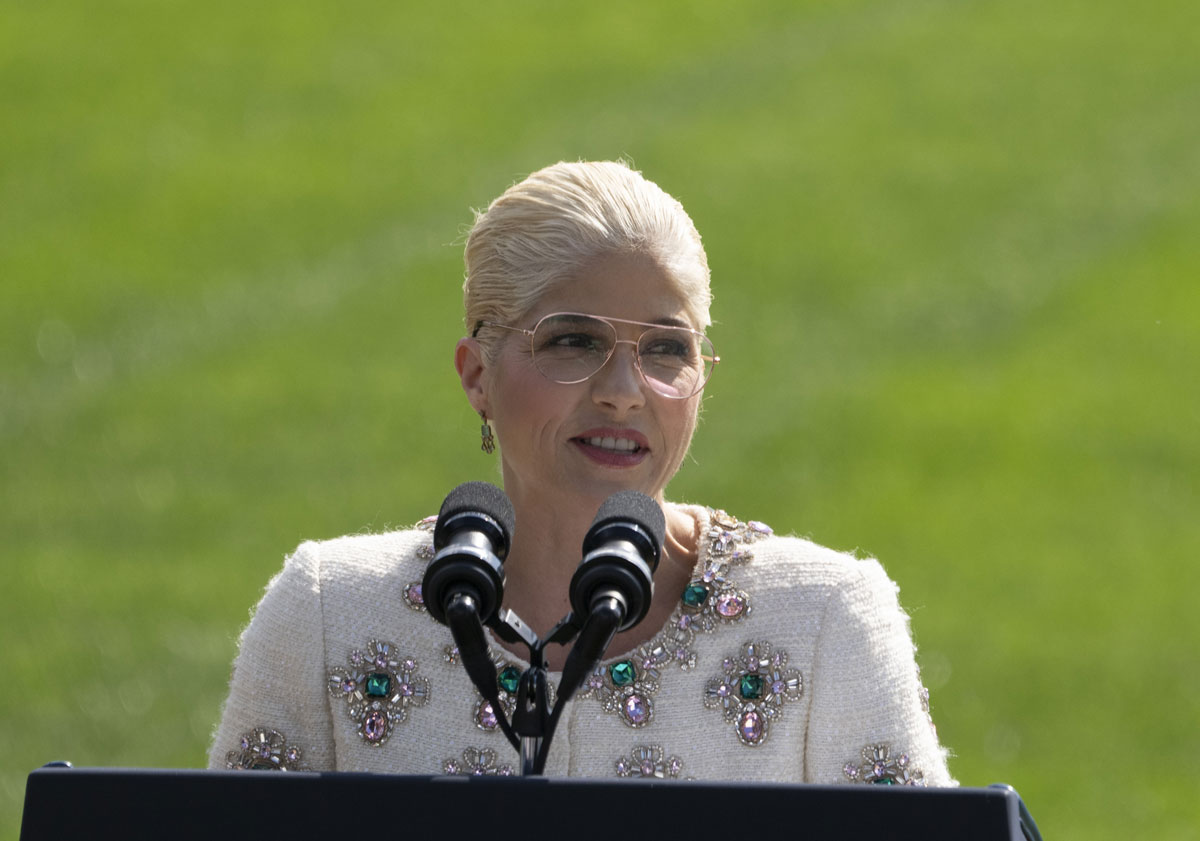 Selma Blair was finally diagnosed with multiple sclerosis (MS) five years ago. I say "finally" because she only got the proper diagnosis after being in pain for most of her life, and spending ten years doggedly seeking an answer. On Monday Selma was invited to speak at the White House to celebrate the 50th anniversary of the Rehabilitation Act and the 33rd of its descendant, the Americans with Disabilities Act. Escorted on the arm of President Joe Biden — who fought for both bills in Congress as a senator — and with the assistance of a cane and her support dog Scout, Selma spoke with candor about how both laws have helped her to be "a proud disabled woman." I'm not crying, you are.
Blair told a crowd of advocates attending the ceremony, "Although I'd had symptoms since the age of 7, it took a lifetime of self-advocacy to finally lead me to a diagnosis at age 46, after living most of my life in pain and self-doubt."

She said Judy Heumann, a renowned activist who helped secure passage of the legislation protecting the rights of disabled people being celebrated Monday and who died in March at age 75, "Taught me my worth."

"The push towards equity continues," Blair said. "Our laws and policies must reflect that our disabled lives are not of lesser value."

Biden also hailed Heumann, noting that, "History shows it's often not the people in power, but the power of the people that move the country forward."

The Rehabilitation Act of 1973 prohibits discrimination on the basis of disability in programs conducted by federal agencies, and the Americans with Disabilities Act of 1990 prevents discrimination against disabled people on everything from employment to parking to voting.

October is National Disability Employment Awareness Month, and Biden noted both bills received bipartisan support when clearing Congress.

"These laws are a source of opportunity, meaningful inclusion, participation, respect, and, as my dad would say, the most important of all, dignity," Biden said. "Be treated with dignity. Ensuring that the American dream is for all of us, not just for some of us."
[From AP News]
Selma looked like a BOSS. Everything about her look is goals for me: the white-blonde slicked-back hair, the Chanel-esque Carolina Herrera suit with impossible-to-miss embellishments, a faithful dog companion, what looks like a lucite cane. It's all working, and it's all fabulous. The only area I'll have to tap out on are the heels. I look like a baby giraffe taking her first steps in those things.
So a breakdown of her look may seem superficial, but I think it makes a deeper impact too. Everything she (and Biden) spoke about had to do with equity, dignity, and worth. With that outfit and the way she carried herself, Selma's whole presence commanded respect and attention. So much respect, in fact, that when Biden bent down to give Scout a scritch (who was napping at Biden's feet), when Selma gave Scout a gentle direction it was Biden who responded by standing up straight again. Good boy, Joe! And it made me so, so happy that she and Biden both honored Judy Heumann, who was a great light that went out this year. Those acts would not exist today without her, as she was "the mother" of the disability rights movement in America.
https://www.instagram.com/p/Cx6mZN2O7zf/
Embed from Getty Images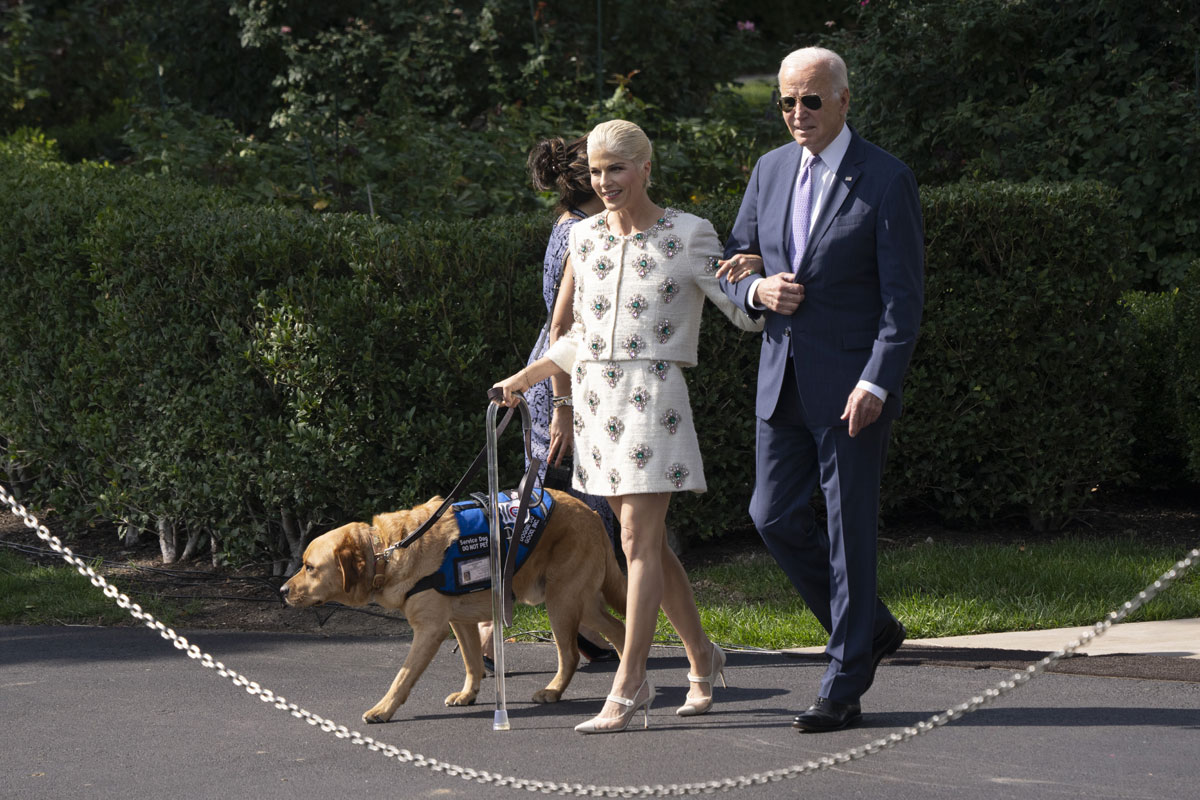 photos credit: Chris Kleponis/CNP/startraksphoto.com, Getty and via Instagram
Source: Read Full Article