Recipe: Shumaila Chauhan's Kalakand
Diwali is a few months away. But if you have been good, stuck to your exercise routine, why should you stop yourself from a between-the-fests kind of treat, if Indian sweets is your indulgence?
Try this homemade Kalakand by Chef Shumaila Chauhan that's rich, yum and full of alpha-linolenic acid-rich walnuts.
Chef Shumaila is always as busy as a bee in her kitchen, inventing recipes, testing them and photographing the finished product. She is an enthusiastic baker too.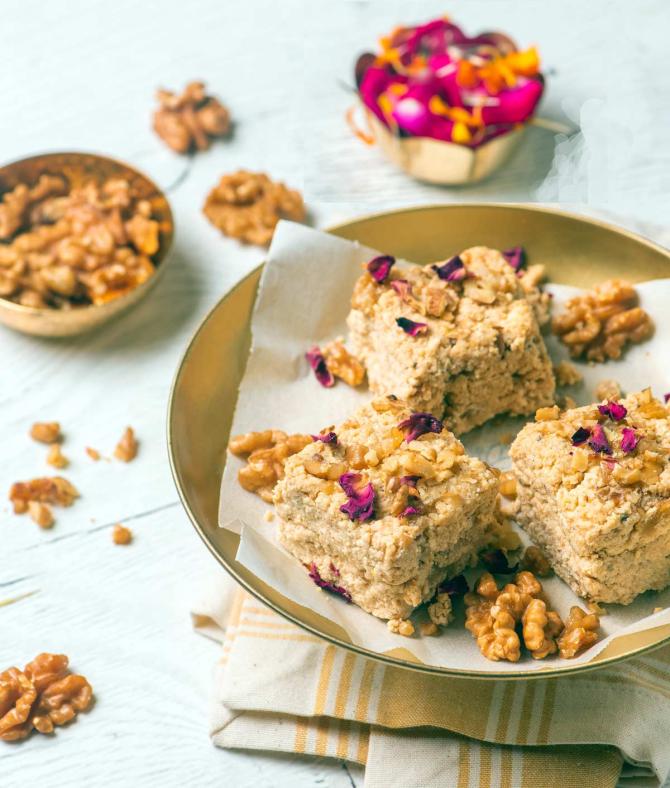 Kalakand
Serves: 3-4
Ingredients
1½ cups walnuts, chopped
1 litre full-cream milk
3-4 tsp limboo or lemon juice
4-5 green elaichi or cardamom, powdered
200 gm (½ a can) condensed milk
¼ tsp rose water
Chopped walnuts and dried rose petals, to garnish
4-inch high, 6 inch by 6 inch square pan, greased
Parchment paper
Method
Roast the walnuts in a frying pan or on a tawa over medium-low heat for 3-4 minutes.
Cool and coarsely chop.
Keep aside.
Line a strainer with muslin cloth over a wide bowl and keep aside.
In a heavy-bottomed saucepan, add the milk and heat over medium high heat, stirring often.
Let the milk come to a boil and then take off heat.
Add 3 tsp of the lemon juice and stir.
If required, add another tsp juice till the milk curdles completely and the whey separates.
Pour the curdled milk into the muslin cloth-lined channi or strainer.
In running water, wash the chenna (curdled milk) to get rid of the lemon flavor.
Squeeze out a little of the excess water from the curds — be careful not to over squeeze else the final kalakand will be too dry.
Tie the edges of the muslin cloth and let it hang over a bowl to drain off more whey for 10-15 minutes.
In a kadhai or frying pan, add the condensed milk and chenna.
Mix and cook over low heat, stirring often.
Cook for 10-12 minutes, till mixture thickens a bit and starts leaving the sides of the pan.
Do not dry out completely.
Add the cardamom powder, rose water, roasted walnuts.
Line the greased pan with with parchment paper.
Spread the mixture into the pan — the kalakand needs to be thick.
Sprinkle the walnuts and dried rose petals for garnish on top.
Let set for a few hours, before cutting and serving.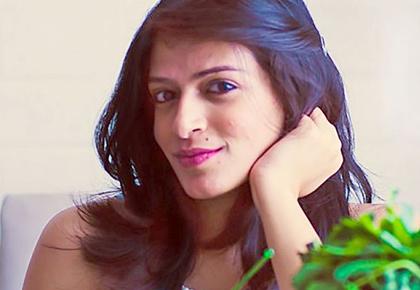 Shumaila Chauhan is the creator of the food blog Novice Housewife.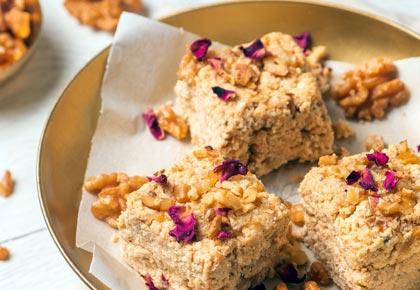 Source: Read Full Article