Recipe: Mayur's Ragi Dosa
Simple Ragi Dosa is a quick way to produce a hearty breakfast and can be served with your favourite coconut, coriander or tomato chutney.
Easy on the stomach and high on probiotics, dosa is my all-time favourite.
Ragi dosa is a healthier take on the traditional varieties of fermented breakfast with finger millet as the hero ingredient.
Naturally gluten-free and vegan, it is light but filling and flavoursome.
This recipe is easy to whip up and you can choose to cut out the ghee and sprinkle podi masala or gunpowder.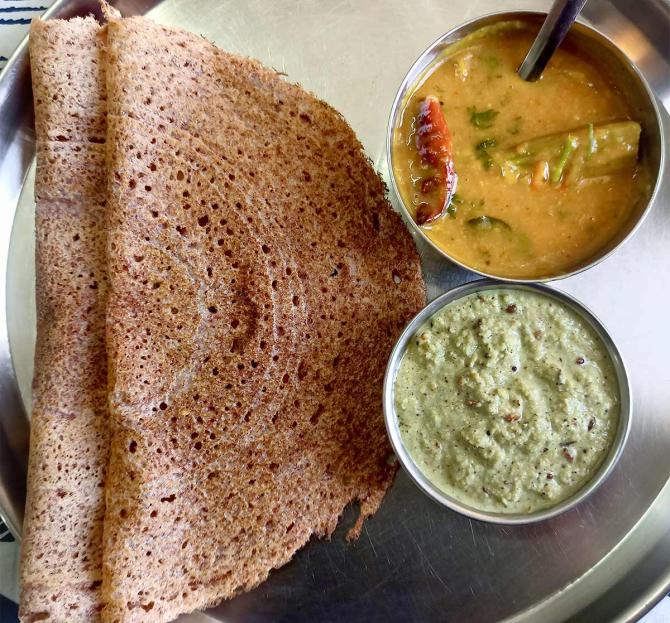 Ragi Dosa
Servings: 10-12
Ingredients
2 cups ragi or finger millet, washed and soaked for 5-6 hours
½ cup urad dal or split white gram, washed and soaked for 5-6 hours
½ cup idli or dosa rice or any short-grained rice, washed and soaked for 5-6 hours
2 tbsp channa dal or split Bengal gram, washed and soaked for 5-6 hours
½ tsp methi daana or fenugreek seeds, washed and soaked for 5-6 hours
Vegetable oil or desi ghee, as required
Salt, to taste, about 2 tsp
Water, as required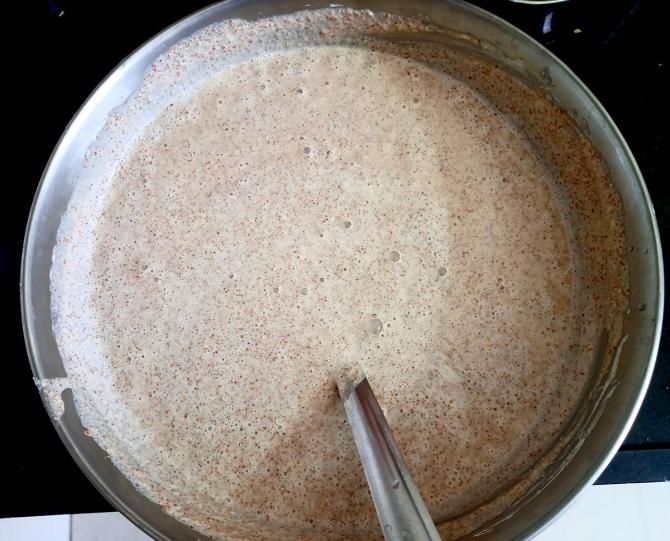 Method
In a grinder, blend the washed and soaked ragi, urad dal, idli/dosa rice, channa dal and methi seeds to a smooth paste.
Use water sparingly or only as required.
The batter needs to be of a thick consistency.
Transfer the batter into a bowl and give it a good mix.
Let the batter rest in a warm spot for 6-8 hours or overnight.
Once the batter has risen, add the salt, and mix gently.
Heat a cast iron tava or griddle or non-stick pan over high heat.
Smear it with a little oil or ghee.
Pour a ladle-full of the batter and spread it out in a circular motion, keeping it as thin as possible.
Let it cook for 2 minutes over medium heat.
Drizzle some oil or ghee on top.
Flip and let it cook for a minute more till a little crisp and then take off the tawa and serve on a plate.
Repeat for the remaining batter.
Serve the dosas with sambar and your favourite chutney.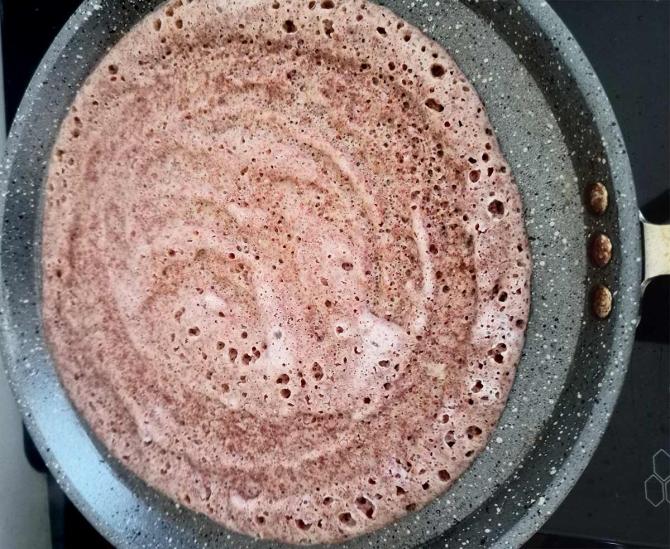 Mayur's Note: You can also make ragi uttapam with this batter, by simply adding chopped veggies of your choice and/or grated paneer.
Make sure the batter spread is slightly thicker than that for dosa. Replace paneer with tofu, if vegan.
You can prepare the batter in advance and use it over multiple days. It remains fresh in refrigerator for up to two days.
For chutney recipes, try Mayur's Peanut-Coconut Chutney or Manjula Nair's Sutta Kathirikkai or Zelda Pande's South Indian Tomato Chutney or Coconut Chutney.
For samabr recipes, try Divya Nair's Traditional Sambar or Ramapriya Suresh's Spicy Vegetable Sambar.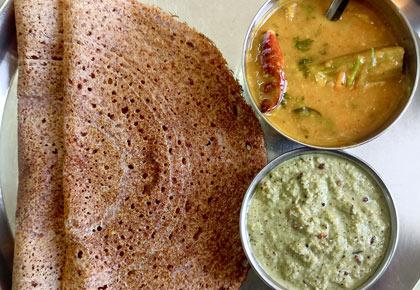 Source: Read Full Article