Recipe: Jayanti Soni's Alu Bread Potli
This appetising chatpata nashta of Alu Bread Potli, to be served with green chutney, will go beautifully with your cuppa, and keep you full until dinner.
It works as a leftover and is ideal for picnics — Jayanti Soni's crowdpleaser packs in the carbs (potatoes and bread) but has loads of flavour.
Mumbai-based Jayanti, a specialist in Rajasthani cooking, who earned her master's in Hindi and did her higher studies in vocal music, grew up in Bhinmal, a town situated on the Rajasthan-Gujarat border.
Her music is influenced by both cultures — she sings Rajasthani bhajans and garba songs, as well as legendary Bollywood numbers.
Jayanti works her menus around the seasons. Since it is mid-monsoon, everyone at home is hankering for something fried. In the rainy season she also makes plenty of Dahi Aloo, Arbi Ki Sabji, Panchmel Dal, Besan Mirchi, Besan Ki Sabji, Dal-Baffale.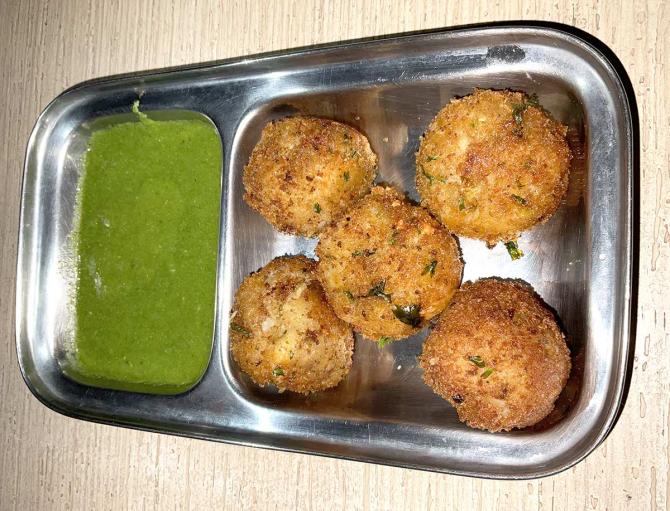 Alu Bread Potli
Serves: 3-4
Ingredients
½ kg potatoes, boiled, peeled, and mashed
8-10 slices bread
½ cup chopped green dhania or coriander or cilantro
5 green chillies
50 gm cubed paneer, optional
2 cubes or 50 gm cheese, grated, optional
5-6 pods garlic
½-inch piece ginger
Juice of 1 lemon or neebu
1 tbsp black pepper powder
Salt to taste, about 2 tsp
500 ml oil, to deep fry
Method
In a mixer, grind the bread slices till fine crumbs.
In a mixer grind the ginger, green chillies, garlic pods to a paste without water.
In a bowl, combine the mashed potatoes along with the breadcrumbs (preserve ¼ of the breadcrumbs for coating the potlis later before frying).
Add the green chilly-ginger-garlic paste and the chopped coriander leaves.
Add the black pepper powder, salt, lemon juice.
Using your hands, knead the mixture well.
Divide the kneaded mixture into small portions to roll out into 1½-inch diameter balls.
Flatten each ball and place a bit of cheese or paneer in the centre and roll shut and lightly flatten again.
Transfer the remaining breadcrumbs onto a plate and roll the potlis in it so that they are well coated with the breadcrumbs.
Heat oil in a kadhai or a deep frying pan over medium-high heat.
Gently drop each potli into the oil and fry them in batches of 2-3.
Keep flipping so that they fry evenly.
Once golden brown, drain onto paper towel or tissue-lined plate.
Serve hot with green chutney.
Editor's Note: For green chutney, use: Jayanti's Green Chilly Chutney recipe.
Or Lahu Kapudskar's Green Chutney recipe.
For Jain bread potlis, substitute alu an with equivalent amount of green banana, peeled, chopped and boiled. And skip the garlic and add 1 tsp saunth or ginger powder instead of fresh ginger.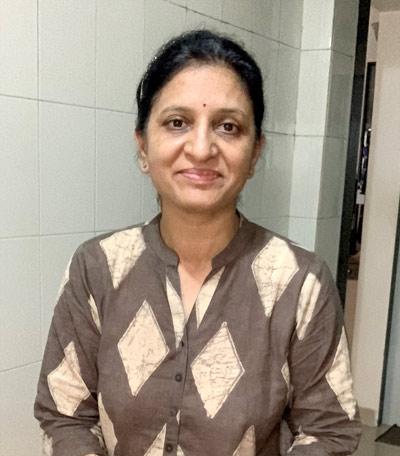 WATCH: How to make Aloo Bread Potli
Photographs and video: Dhairya Soni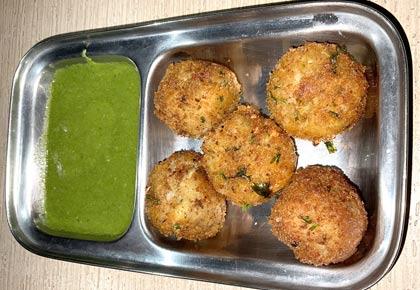 Source: Read Full Article