Recipe: Grandma's Pepper Rasam
Runny nose, red eyes, wheezing cough etc — was anyone spared this season?
Last week, Indira Satyanarayan had a bout of cold and cough. Not one to pop antibiotics at the third sneeze, Indira reached out for her grandmother's natural cure for the common cold.
"My grandmother, or patti as I called her, is no more. But I can swear that her Pepper Rasam is a time-tested immunity booster."
'Drink two cups of this hot rasam', she would advise Indira. 'You will feel the heat from the spices almost reaching your soul'.
Her spicy concoction will make you sweat out the cold, clear your throat and unblock your nose.
A favourite preparation in South Indian households, rasam with hot steamed rice is easy to digest and is a much-loved comfort food.
Indira has been cooking her grandmom's rasam for more than 40 years along with Lemon Rice, another recipe which her grandmother passed on to her.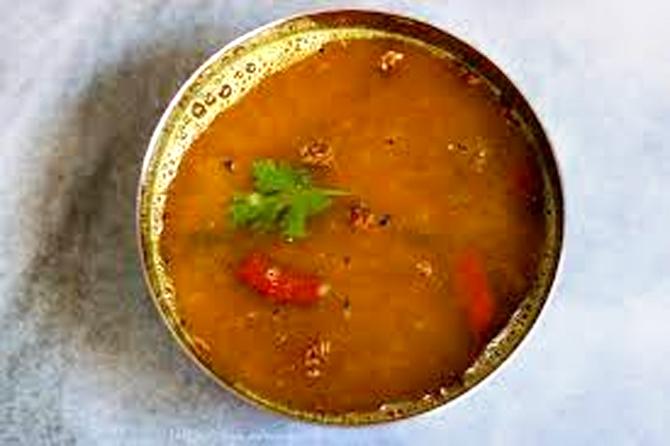 Pepper Rasam
Serves: 3-4
Ingredients
1 cup toor dal
Small ball tamarind, approximately ½ tbsp soaked in 1 cup water for 30 minutes
2 tsp black peppercorns
1-inch piece ginger, chopped
4-5 garlic pods
1 tsp methi or fenugreek seeds
Pinch haldi or turmeric
1 tsp jaggery
Sea salt to taste, about 1½ tsp
Ghee or oil, for tempering
1 tsp rai or mustard seeds
1 tsp jeera or cumin seeds
½ tsp hing or asafoetida
Sprig curry leaves
3 cups of water
Method
Wash the toor dal and soak it in water for 30 minutes.
In a small frying pan, roast the black peppercorns, ginger, garlic, fenugreek seeds for a few minutes on low heat.
Take off heat and transfer to a blender/mixer jar and grind into a fine paste.
Keep aside.
Boil the soaked dal with 3 cups water in a pressure cooker, over medium-low heat for 4-5 whistles.
Take off heat and let the pressure release naturally.
Squeeze the soaked tamarind, strain and add just the tamarind water into the cooked dal.
Add the ground spices.
Add the turmeric.
Add some more water if necessary so it has a thinnish soup consistency.
Add the jaggery and sea salt.
In a tempering pan, heat the ghee or oil over medium heat.
Add the mustard seeds, cumin seeds, hing, curry leaves.
When the mixture sizzles pour it into the rasam.
Cover and close up the pressure cooker and boil for 2 more whistles.
Take off heat and serve piping hot with steamed rice, medu vadas.
Editor's Note: If you don't eat garlic, skip it — the recipe will do fine without it.
To make medu vadas, try this recipe: Crispy Medu Vadas.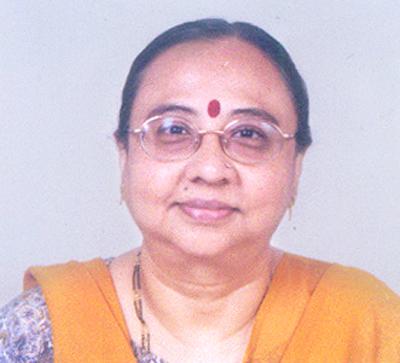 Indira Satyanarayan taught English at the S K Somaiya College, Mumbai, for 26 years. She currently writes for the Times of India's blog The Speaking Tree.
Source: Read Full Article