Recipe: Chef Shumaila Chauhan's Spicy Paneer Kofta
Give Shumaila Chauhan's delicious restaurant-style Spicy Paneer Kofta a try for dinner tonight.
It goes well with steamed rice or hot rotis or even naans, and you can always save the leftovers for a busy Tuesday lunch.
Food photographs are Chef Shumaila's forte. She clicks pictures that make your tummy rumble and order you to try her recipes.
Meat lovers can experiment with a kheema version of this recipe, using kheema instead of paneer.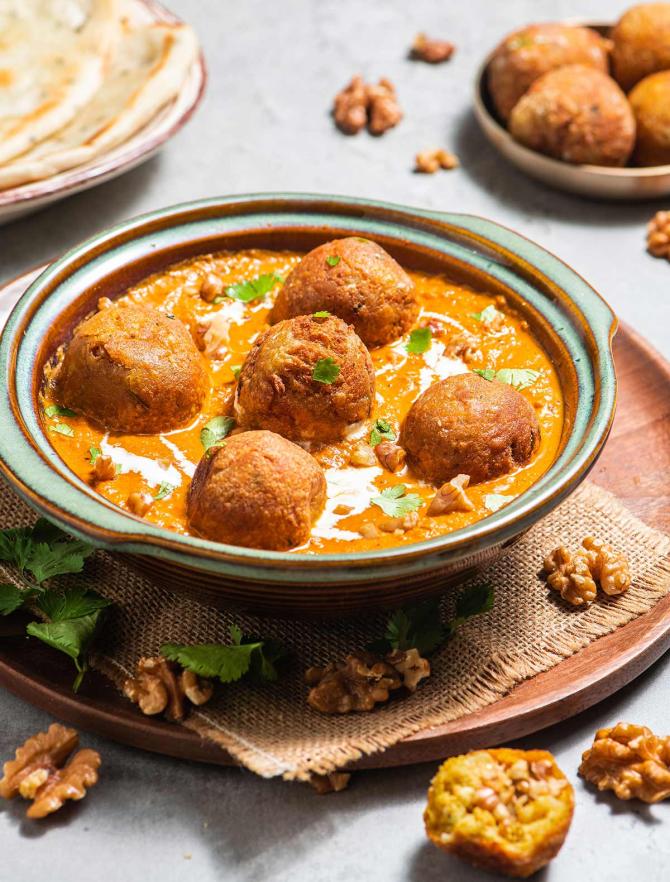 Spicy Paneer Kofta
Serves: 3-4
For the kofta
200 gm paneer, grated
2 medium-sized potatoes, boiled and mashed
¼ cup besan or chickpea flour
½ tsp red chilly powder
¼ tsp haldi or turmeric powder
½ tsp garam masala
2 tbsp corn flour
¼ tsp salt or to taste
1 tsp ginger-garlic paste
2 tbsp green dhania or coriander or cilantro leaves, chopped
3 tbsp walnuts, ground to make walnut meal
Oil, to rub on your hands while making the kofta balls
Oil for deep frying the koftas
For the stuffing
1 tbsp raisins, chopped
5-6 walnuts, chopped
For the gravy
2 tbsp oil
6 green elaichi or cardamom
1 tej patta or bay leaf
1-inch dalcheeni or cinnamon stick
1 cup cubed onions
3 medium tomatoes, cubed
¼ cup walnuts, chopped
3 lavang or cloves
1 tsp red chilly powder
½ tsp haldi or turmeric powder
1 tsp dhania or coriander powder
2 tsp ginger-garlic paste
1 tsp garam masala
1 tsp salt orto taste
1 tsp sugar
1 tsp kasuri methi or dried fenugreek leaves
Water
Method
For the kofta
Mix all ingredients, except the oil, and knead together to form a coarse dough.
Rub some oil on your palms and roll the dough into 1½ inch-diameter balls.
Flatten the balls and stuff each with a little of the chopped walnuts and raisins.
Seal the edges and roll them again into balls.
Cover and set aside in the refrigerator for 30 minutes.
Heat the oil in a kadhai.
When the oil is hot, deep fry the koftas, in batches, until golden brown and crisp.
Before starting, drop one test kofta ball in the oil and see how well it fries.
In case it disintegrates, pat the balls into additional corn starch.
Drain the balls, once fried, from the oil and transfer into a tissue or paper towel-lined plate.
For the gravy
Heat 1 tbsp of the oil in a kadhai.
Add 2-3 of the cardamom, half of the cinnamon and 3 of the cloves.
Temper for a few seconds.
Add the cubed onions and saute till translucent.
Add the cubed tomatoes and the walnuts.
Cook for 4-5 minutes over medium heat.
Pour ½ cup water and boil till the tomatoes are soft and take off heat and cool.
Blend the mixture in blender/mixer to a smooth puree.
Heat the remaining 1 tbsp oil in a pan.
Add the bay leaf, remaining cinnamon, remaining green cardamom.
Saute for 1 minute.
Add the ginger-garlic paste.
Cook till the raw smell goes away.
Add the turmeric powder, red chilly powder, coriander powder.
Add the ground onion-tomato mixture and cook till the oil separates.
Add in the garam masala, sugar, salt.
Add ½ cup to ¾ cup water.
Cook till gravy thickens a bit, and the oil separates.
Add more water if required or if the gravy is too thick.
Add the kasuri methi.
Stir and take off heat.
Both koftas and gravy can be prepared ahead.
When ready to serve, heat the gravy and the koftas can be warmed in the oven.
Avoid putting freshly-fried or too hot koftas in the gravy or they will crumble and get soft prematurely.
Editor's Note: Vegans can opt to make vegetable koftas instead of paneer substituting paneer with an equal quanitity ground frozen peas or grated cabbage or grated cauliflower.
For a Jain version, skip the onion, ginger and garlic and add 1 tsp saunth or ginger powder and a generous pinch of hing or asafoetida to the gravy.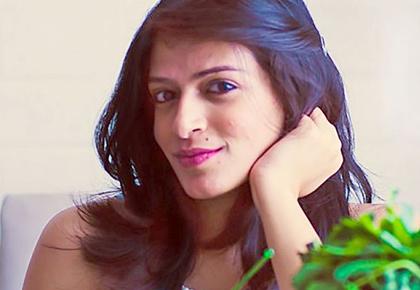 Shumaila Chauhan is the creator of the food blog Novice Housewife.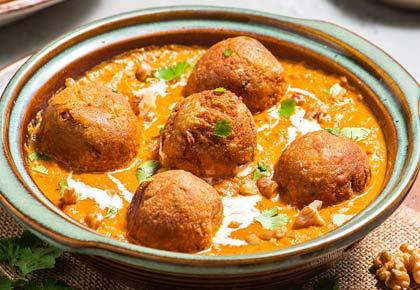 Source: Read Full Article