Recipe: 3 Cool, Cool Salads
Chef Sabyasachi Gorai's salads always contain rich-in-oxidants walnuts and usually fresh, leafy greens, that have loads of vitamins and fibre. They are ideal for healthy, simple lunches with a side of bread or a soup.
Chef Saby mix and matches a variety of vegetables and dressings that you might not have realised taste so good as salads.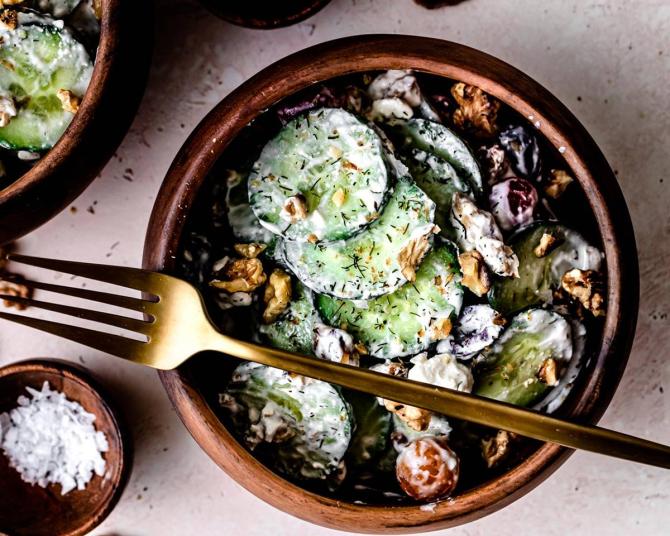 Crunchy Cucumber Dill Salad
Serves: 2
Ingredients
1 large cucumber, peeled
1 cup walnuts
4-5 tbsp crumbled feta cheese
¼ cup pitted black olives, preferably Kalamata olives, halved
¼ cup cherry tomatoes or substitute with an equivalent amount of chopped tomatoes
3 tbsp Greek yoghurt or sour cream or hung curd
2 tsp lemon juice
½ tsp dried or chopped fresh dill + extra to serve
½ tsp garlic powder
¼ tsp salt
Method
Roast the walnuts in a large, non-stick frying pan over medium to low heat for 2-3 minutes till they begin to lightly brown.
Take off heat and cool.
Roughly chop the cooled walnuts and divide into two portions.
Whisk together the yoghurt or sour cream, lemon juice, dill, garlic powder, salt.
Slice the cucumber into 1 cm-thick medallions or circles and place in a large bowl.
Add the cherry tomatoes, olives, crumbled feta and one portion of the chopped walnuts.
Stir in the Greek yoghurt mixture to coat the vegetables. 
Top with remaining toasted walnuts and garnish with a dusting of dried dill.
Serve immediately or refrigerate for up to 24 hours.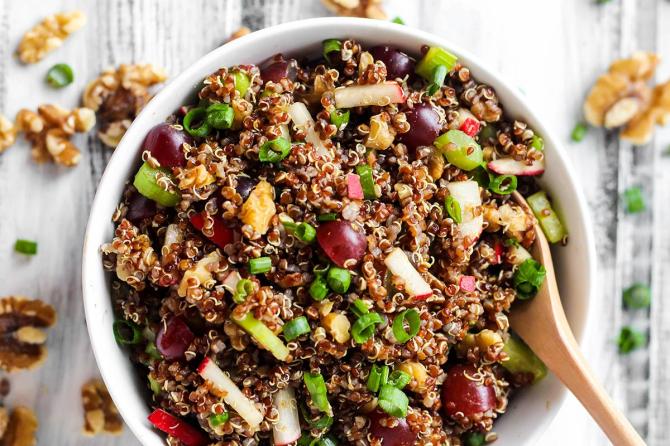 Curried Quinoa Salad with Grapes and Walnuts
Serves: 2
Ingredients
For the dressing
¼ cup red vinegar, preferably balsamic
1 tbsp curry powder
1 tbsp maple syrup
1 tsp mustard paste
½ tsp garlic powder
½ tsp salt
For the salad
1 cup white quinoa
2 cups water
1 cup or less diced celery
¾ cup seedless red grapes, halved
½ cup diced red or white radish
½ cup chopped walnuts
¼ cup chopped spring onion greens
Method
In a small bowl, mix the vinegar, curry power, maple syrup, mustard, garlic powder, salt.
Whisk to combine.
Boil the quinoa with the water in a medium-sized saucepan over medium heat.
When it comes to a boil, reduce the heat and simmer till all the water is absorbed.
Take off heat and keep covered for 5 minutes and then fluff the quinoa with a fork and cool.
In a large bowl, add the cooled quinoa, celery, grapes, radish, walnuts, green onions and toss.
Pour the dressing over the salad and toss again to evenly combine.
Serve or store in an airtight container in the fridge for up to 1 week.
Editor's Note: Balsamic vinegar has a special taste, nothing like regular vinegar and can be easily purchased online or in grocery stores that sell gourmet food.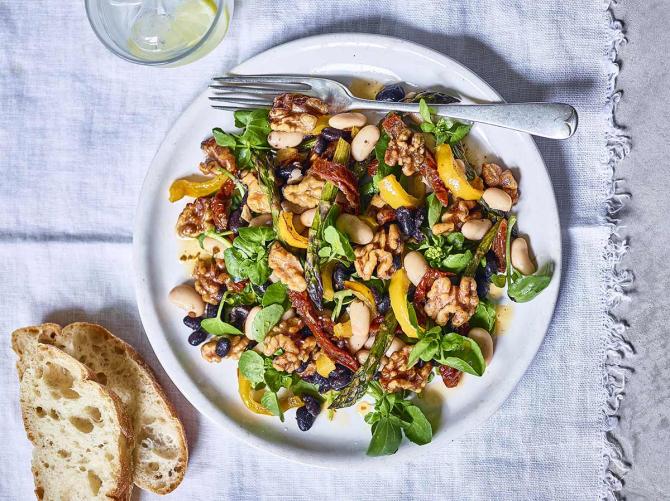 Mixed Bean, Walnut and Lettuce Salad
Serves: 2
Ingredients
1 yellow bell pepper or yellow capsicum, deseeded, cored and sliced
100 gm asparagus tips, optional
100 gm whole walnuts
3 tbsp extra virgin olive oil
400 gm white double beans
400 gm boiled black beans or rajma or red kidney beans
100 gm salad greens, ideally watercress, if available, but iceberg lettuce works fine too
50 gm sun-dried tomatoes, soaked in water and then sliced
2 tbsp white vinegar, white wine vinegar preferable
Method
Preheat an oven to 200°C.
Place the sliced bell pepper, asparagus tips, walnuts on a baking tray.
Sprinkle 1 tbsp of the oil over it.
Roast for 15-20 minutes.
Cool.
Meanwhile, toss together the beans, sun-dried tomatoes, salad greens.
Toss in the roasted bell pepper-walnut-asparagus mixture.
Whisk the remaining 2 tbsp oil with the vinegar.
Pour it over the salad and lightly toss and serve with bread and cheese or pasta.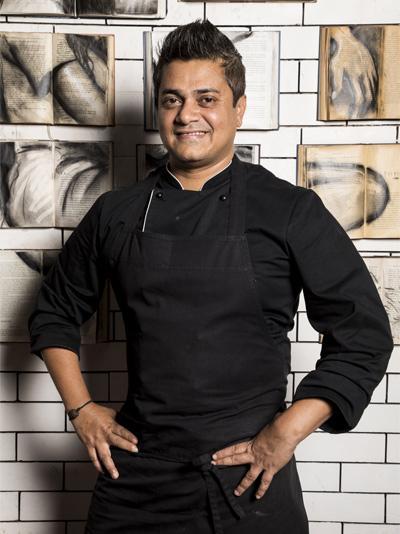 Chef Sabyasachi Gorai is a consultant chef and mentor.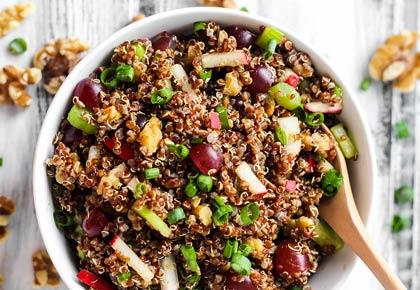 Source: Read Full Article