Ranveer Singh-Deepika Padukone anniversary special: A trip down memory lane of the hottest couple's special moments — view pics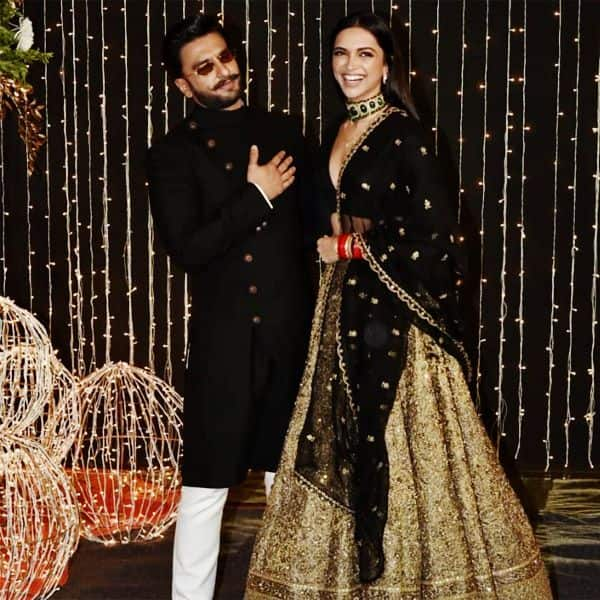 DeepVeer
It's Ranveer Singh and Deepika Padukone's second wedding anniversary today. Together, Ranveer and Deepika make for one of the hottest pairs in the entertainment industry. They had a very private wedding at Lake Como, Italy. It was a gala affair despite the strongest security around the wedding venue. On their special day, let's have a dekko at some moments from their love story. This one's from the wedding reception of Priyanka Chopra and Nick Jonas. The way Ranveer looks at Deepika, AWW!
ALSO READ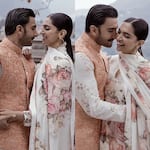 Ranveer Singh-Deepika Padukone anniversary special: A trip down memory lane of t…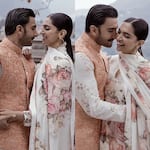 Ranveer Singh has the cutest wish for his 'Gudiya', Deepika Padukone on their se…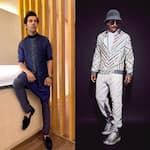 Diwali 2020: Guys, let Rajkummar Rao, Ranveer Singh help you get festival-ready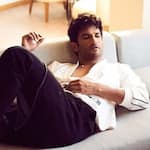 'This Diwali, Sushant Wali,' Shweta Singh Kirti urges people to celebrate the fe…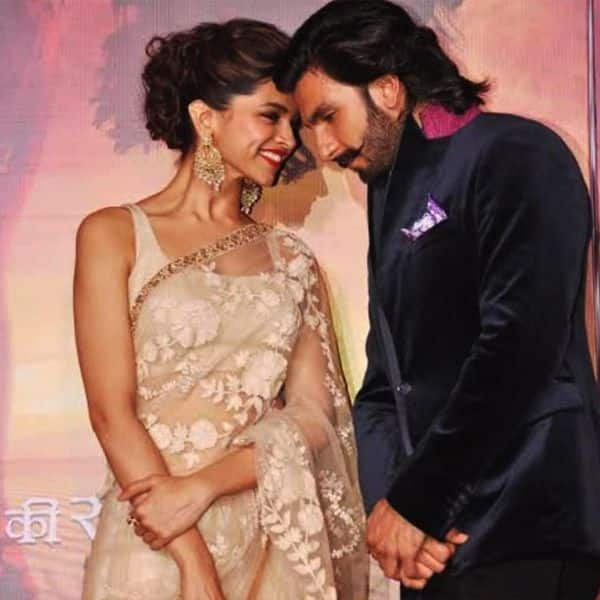 Ram to her Leela
This is when it all began. Ram Leela. Ranveer fell head-over-heels in love with this beauty and since have been dating.
Bajirao and Mastani
This is from their Bajirao Mastani promotions. The SLB production was their third collaboration.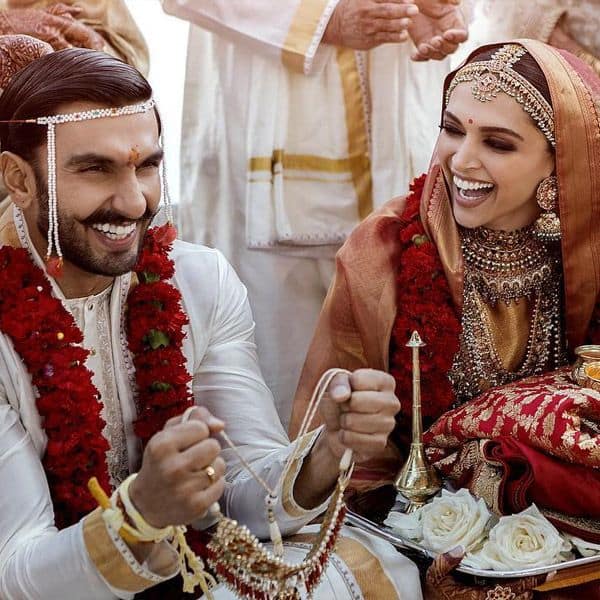 Shaadi Mubarak
Deepika and Ranveer had multi-faith rituals in their wedding. They had a Konkani and Sindhi styled wedding.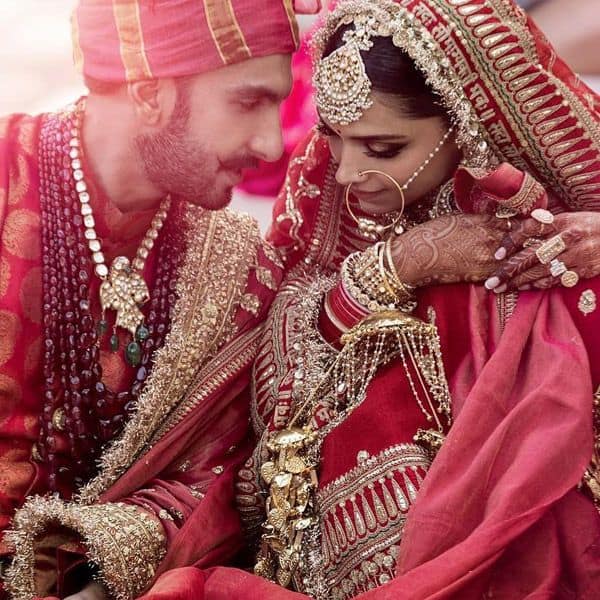 Mr and Mrs Singh
Deepika and Ranveer accepted one another as they are and performed all the rituals before beginning the new chapter of their lives as man and wife together.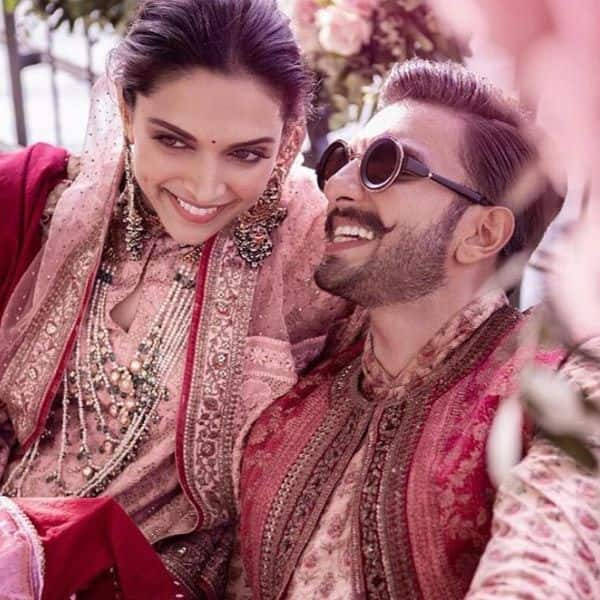 Secret engagement
Deepika Padukone, in her interview with Vogue revealed that they had been engaged since 2014!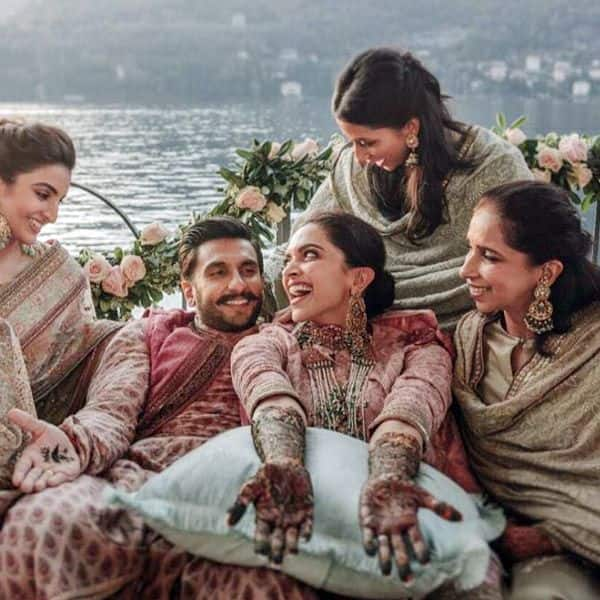 Mehendi
The starter pack of any Indian wedding, mehendi. It was a fun filled affair. Ranveer's loving gaze at Deepika has captured our heart.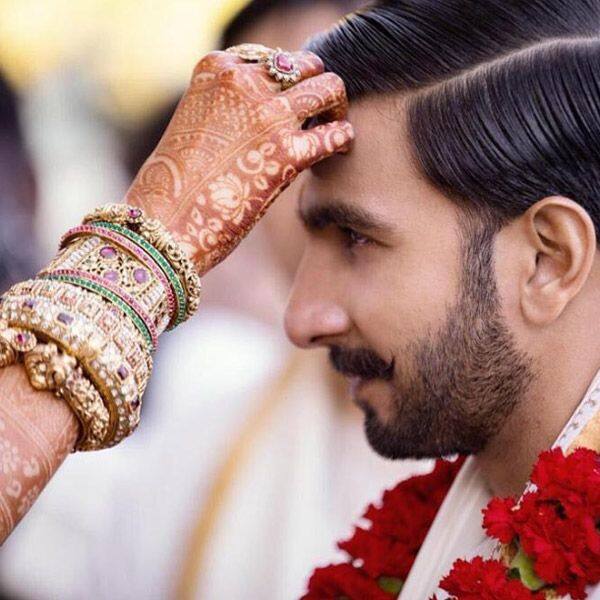 Tikka ceremony
Ranveer and Deepika had shared pictures from their Tikka ceremony which, a ritual which is considered to be as auspicious as seeking blessings from elderly.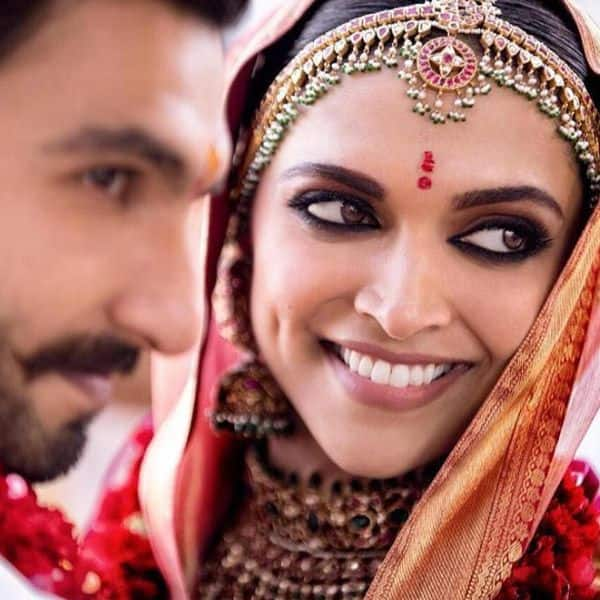 Tikka ceremony 2
Putting the tikka after the Varmala ceremony is considered as very auspicious and signifies the start of your new journey together as husband and wife.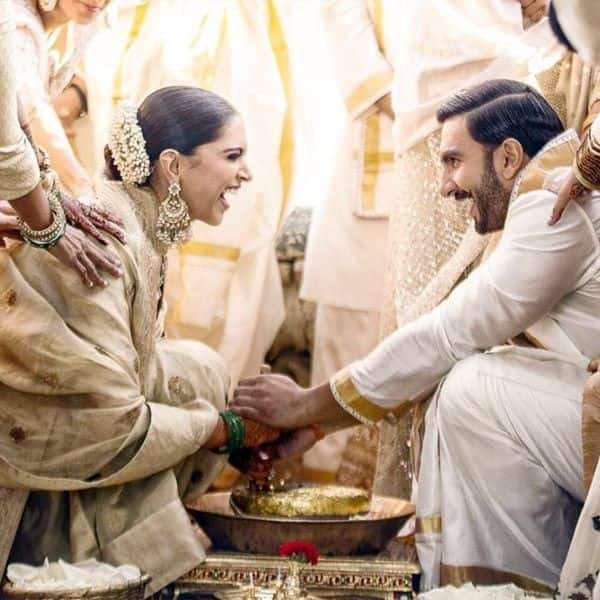 Udita Mahurat
Udita Mahurat is a part of Konkani wedding. The bride and groom grind black gram (kaale channe) together in a stone grinder to welcome the bride to home and kitchen and thus promise to lend helping hand in all household responsibilities.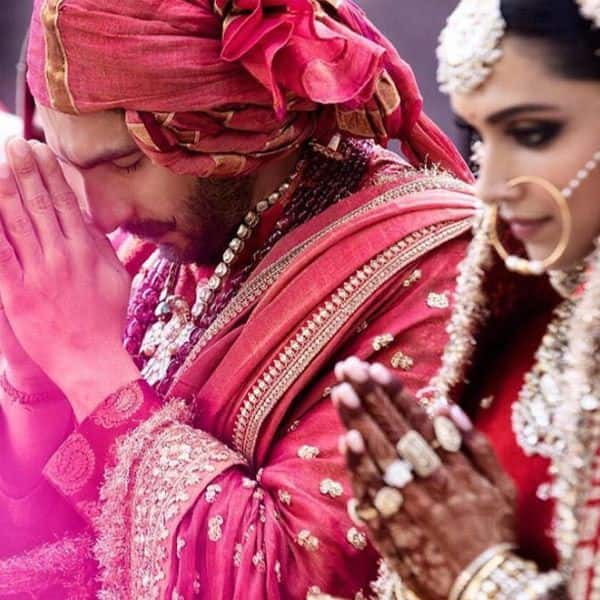 Anand Karaj
Ranveer and Deepika performed the Aanand Karaj ceremony as a part of their Sindhi-Punjabi wedding. A makeshift Gurudwara had been created for the duo.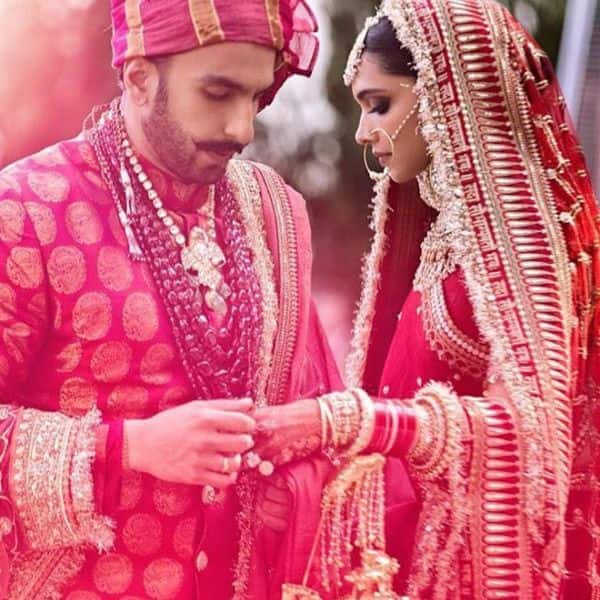 Anand Karaj 2
In this ceremony, the couple takes four lavan-pheras, unlike a Hindu wedding that has seven pheras.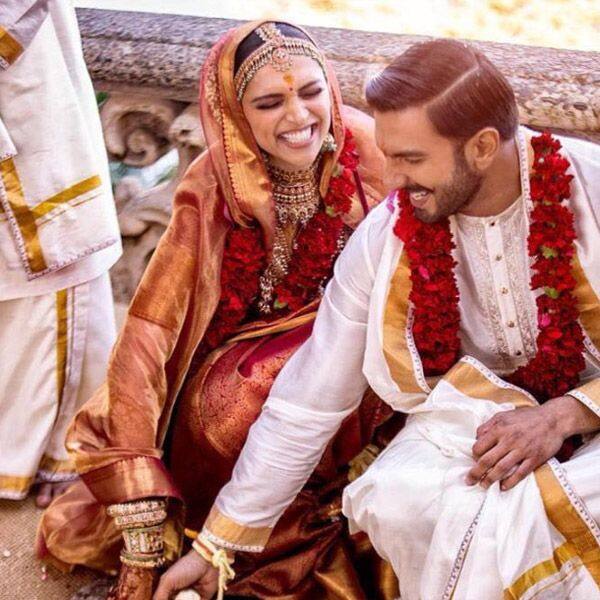 Games
Next were the games which help the couple to form a loving bond to measure one's love and understanding in the happily married life.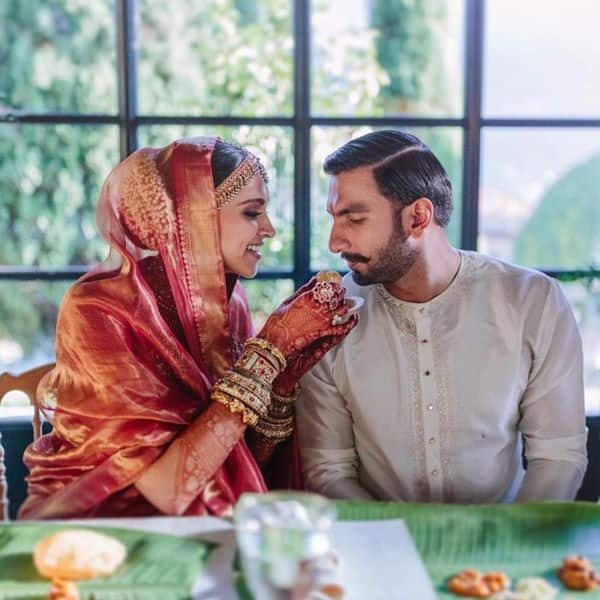 First meal
Both Ranveer and Deepika had shared the picture from their first meal post their wedding ceremony in which Deepika is lovingly feeding Ranveer a sweet dish.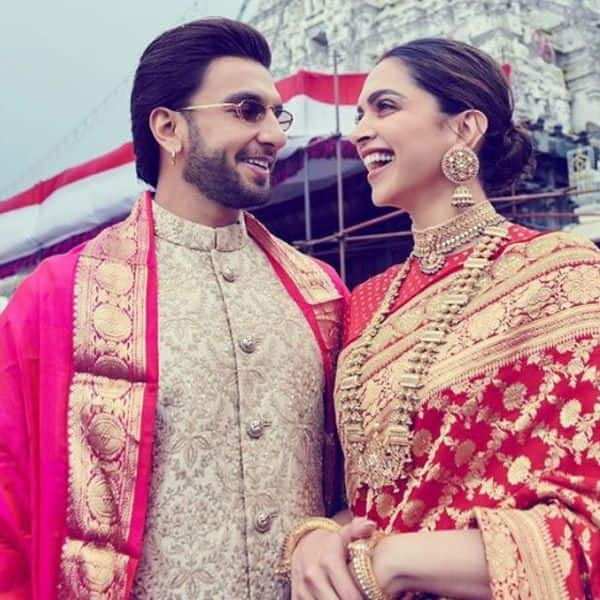 2019 flashback
The duo celebrated their first wedding anniversary by taking two religious trips. They visited the Tirupati temple on November 14.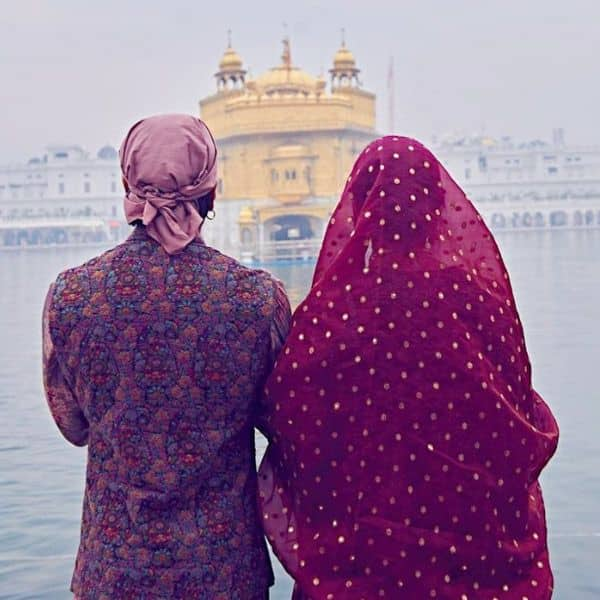 2019 flashback 2
On 15 November, Deepika and Ranveer had flown to Amritsar to visit the Golden Temple.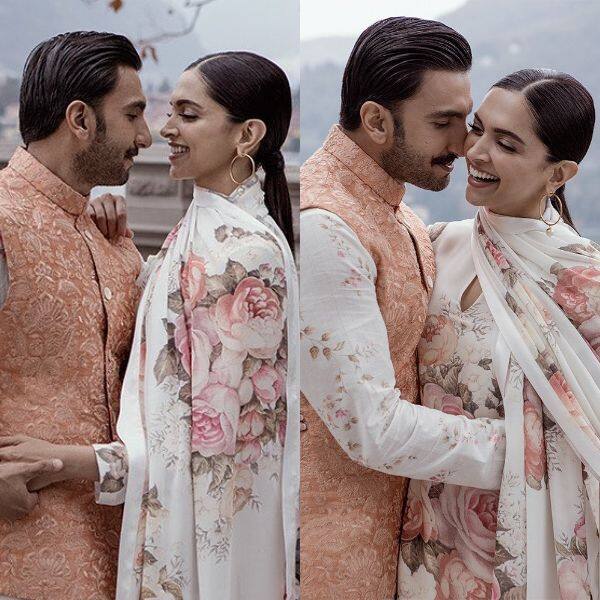 2020 special
Ranveer Singh and Deepika Padukone took to their social media handle to wish one another on their second wedding anniversary. "Souls eternally intertwined. Happy second anniversary, मेरी गुड़िया," Ranveer captioned the post while Deepika wrote, "Two peas in a pod…Happy 2nd Anniversary. You complete me…" Happy anniversary, you guys!
Source: Read Full Article