Rachel Bilson: 'I'm a single mom I need jobs… I provide a lot for my family'
Embed from Getty Images
Most of the headlines about Rachel Bilson these days are from her podcasts. She has an O.C. rewatch podcast with Melinda Clarke and then a podcast called "Broad Ideas" with her friend. "Broad Ideas" is about a variety of topics related to women and has different celebrity guests each week. And sometimes Rachel makes headlines for revelations that come up during the conversation, often about sex and her personal life. But, Rachel revealed on "Broad Ideas" that she lost a job for talking about sex on someone else's podcast.
Rachel Bilson is standing up for herself after a professional setback.

Nearly two weeks after the O.C. alum shared her candid takes on the topic of sex, Rachel revealed that she lost a job in the wake of her commentary.

"It's been an interesting week guys," she said during the May 15 episode of her Broad Ideas podcast. "This is the first time it's ever happened to me in my professional life that I lost a job this week because of things that were said."

She continued, "A job got taken away from me because I was speaking candidly and openly about sex in a humorous way on our friend's podcast. I basically got a job, that I already had, pulled from me because I was speaking openly about sex."

The Hart of Dixie alum—who shares 8-year-old daughter Briar with ex Hayden Christensen—went on to note that she's simply "baffled" by the move: "A single mom, a woman, lost a job because they were being candid and honest and the subject was sex."

During her appearance on the May 3 episode of the Women On Top podcast, Rachel quipped about her favorite and least favorite sex positions, saying in part that she likes to be "manhandled." It was a comment that the actress, 41, says was meant to be lighthearted.

Setting the record straight on Broad Ideas, Rachel noted, "First of all, I said it in a joking manner in the interview, like, 'Yeah, I wanna get f–king get manhandled.' Basically, it's like, okay give control or take control in the bedroom, whatever."

But as she explained, she's still reeling from the effect her quip had on her latest professional endeavor.

"I've been floored honestly," she noted, "Everything was set in motion and I lost the job. It sucks."

However, as the Take Two star shared, though her delivery could've been different, the sentiment still remains the same.

"I haven't said anything inappropriate," Rachel continued. "Choice of language, if I could go back, now knowing I lost a job, maybe I would say it differently. But I still wouldn't not say it."
[From E! Online]
Rachel appeared as a guest on the "Women on Top" podcast and said she likes to be "manhandled" in bed. In the past, Rachel has made headlines for saying stuff like she misses Bill Hader for his "big d-ck" and that she didn't have a big O from intercourse until she was 38. And she also appeared on the "Call Her Daddy" podcast and that whole conversation was pretty much about sex. I think she said similar stuff on "Call Her Daddy" to what she said on "Women on Top," but apparently the latter was a bridge too far for some job? It's very pearl-clutchy and I wonder what the job was, like if it was something on a more conservative or "family-friendly" network. Because her most recent comments aren't much different from her past ones. It is pretty shocking that Rachel lost a job over some comments that aren't that unusual in this day and age. In another interview, she said she cried over losing the job: "I'm a single mom like I need these jobs… everything counts. You know, I provide a lot for my family — my daughter — and regardless of anything else, it all matters." It really sucks and I wish we knew what the job was.
https://www.instagram.com/p/CsuPT9Nvqk0/
https://www.instagram.com/p/CrZ6rx6Lmtt/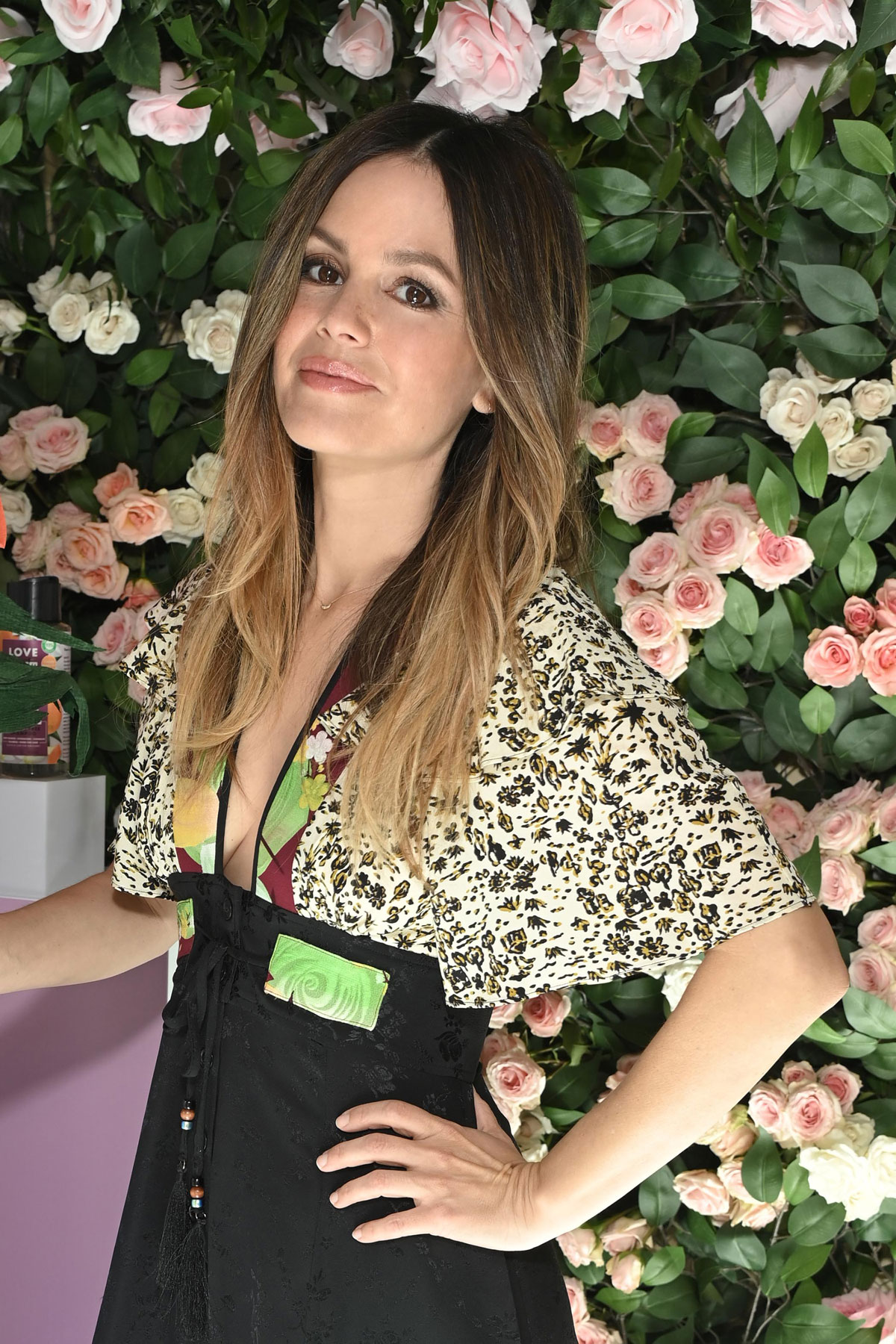 photos credit: Michael Simon/startraksphoto.com, Getty and via Instagram
Source: Read Full Article