Pedro Pascal tried to go to a Pedro Pascal art exhibit, but it was closed
https://www.instagram.com/p/Cvo9C8XoGei/
Here's a trippy story to start off your weekend: British actor Russell Tovey and musician Robert Diament co-host the Talk Art Podcast, so through that Diament viewed an exhibit called "ADHD Hyper Fixation and why it looks like I love Pedro Pascal" in Margate, England. Thinking their pal Pedro Pascal might be interested, the three showed up at the gallery… only to discover it was closed. Pedro Pascal could not view Pedro Pascal. From People:
Pedro Pascal is trying to support local artists!

The Mandalorian actor, 48, almost had a surprising encounter with his fandom when he visited an art exhibition dedicated to him in Margate, England on Sunday—only to find out the gallery was closed that day.

Pascal showed up at the Rhodes Gallery in Margate with Being Human star Russell Tovey, 41, and musician Robert Diament, 43, hoping to attend a venue titled "ADHD Hyper Fixation and why it looks like I love Pedro Pascal," but, unfortunately, the friends discovered the venue wasn't open, according to a report from The Independent.

An Instagram photo that was shared on Tovey and Diament's Talk Art Podcast page earlier this week showed the three friends smiling outside the closed gallery.

Artist Heidi Gentle Burrell, 45, who created the exhibit in June, told The Independent that she had met Diament that month while preparing at the gallery, and invited him to attend the opening of her show, which the musician then did. "He made a video and posted it on his Instagram, then joked about sending it to Pedro," she said.

And while Burrell wasn't present when Pascal visited the gallery on Sunday, she had something to say about The Last of Us star making the effort.

"It was absolutely fantastic," she said, per the outlet. "Although I can imagine he's slightly embarrassed, with all the art being about him! I'm gutted he showed up on a Sunday when the gallery was closed. I'd love for Robert to bring him along when we're actually open."

Burrell found out about the Chilean-American actor visiting her exhibit after seeing the Instagram post, per the outlet.

"It was absolutely nuts," she said. "So many lovely people have messaged me in the last couple of days. I completely understand why Robert didn't tell me he was going with Pedro, they want their privacy. But I'm a bit gutted I missed them!"

She continued: "It's fantastic for me, though, hopefully it'll elevate the conversation around neurodivergence. I feel like I'm helping to create a positive change."
And then the artist shared this bit on choosing Pascal as a subject:
"I just found he had a really interesting face, from an artistic point-of-view," she added. "He's got two little bald patches in his beard and creases in his eyebrows and bridge of his nose. I wouldn't call myself an obsessed fan, but I do hyper-fixate on capturing him in my art."
[From People]
But she's not an obsessed fan! Hilarious. I gotta say, my first thought was why didn't they check the gallery's hours before going? And now I apologize to them for my sass, because the gallery's website is confusing. It lists Sunday hours as 11am – 5pm on one page, but on another it says to check their socials, and when I did I was not directed to any info on hours (in fact, their Instagram has a post celebrating Pascal's visit, not realizing that he couldn't even enter). The Rhodes Gallery may want to take this opportunity to clear up that info for the public, hint hint. If Pedro has a press team worth their salt (and I believe he does, his Emmy campaigning was persistent without being overbearing), then I think we'll see a follow up story on him finally getting to view the exhibit, and at least one photo taken with Heidi Gentle Burrell, the artist. He seems like a mensch who'd be happy to give her a moment. And in regards to the Emmy campaigning–it's a great way for Pedro to be visible without breaking any strike rules. Just sayin'.
And as long as I'm giving away great ideas for free, someone has to make a movie out of this. At the very least a short film. Something Charlie Kaufman-esque, like his Being John Malkovich. Pedro keeps showing up to the gallery but can't enter, then one day he shows up and everyone denies that he is Pedro Pascal. The image in the paintings is still obviously the real Pedro, but some other person is claiming to be Pascal, and in this universe everyone is just going along with it. Even better if they cast the interloper with an actor who looks nothing like Pascal at all. Since everyone around him is so adamant, so certain that the real Pedro is not Pedro, Pedro himself starts to wonder, "am I Pedro Pascal?" Someone call me when the WGA strike is over.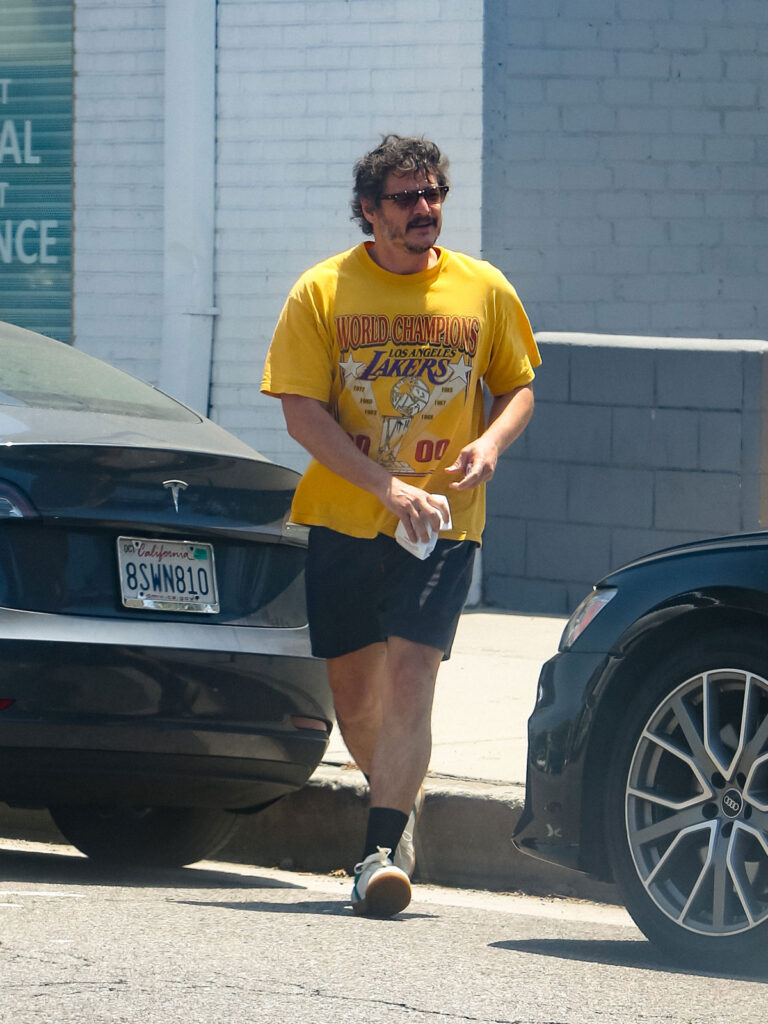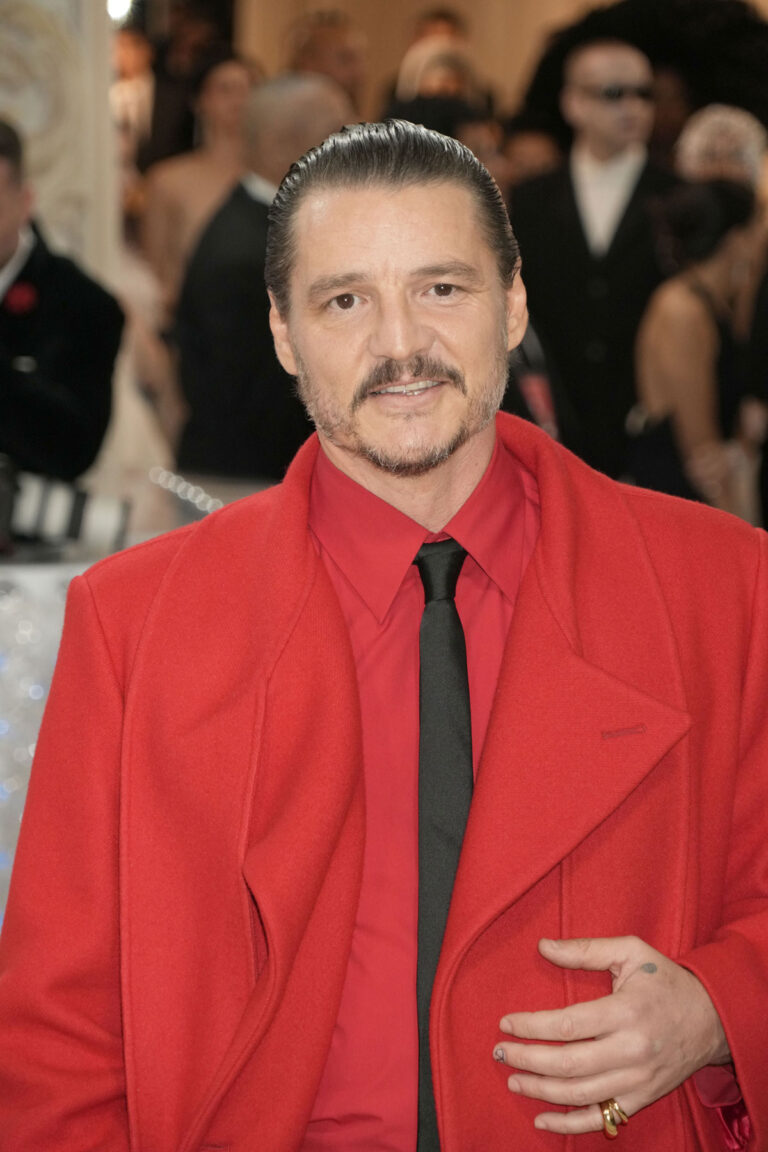 Photos credit: BauerGriffin/INSTARimages, JPI Studios/Avalon and via Instagram
Source: Read Full Article