NFL's Stefon Diggs Displays Insane Hoop Skills, Jumpers, 3-Pointers & Dunks!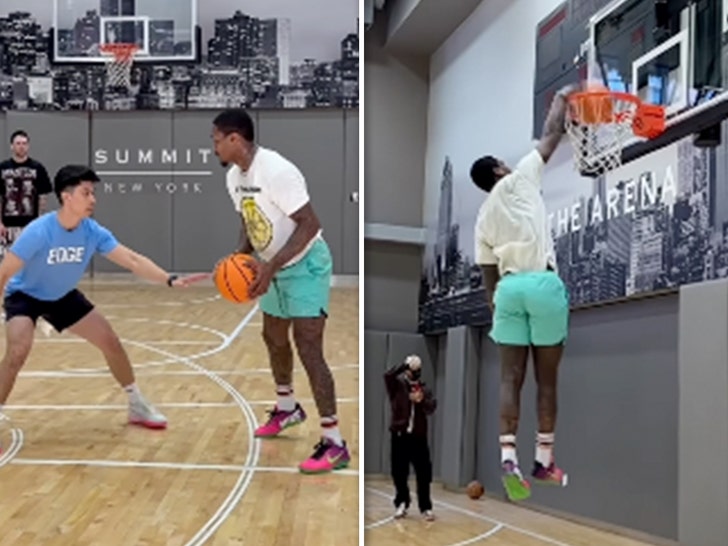 Stefon Diggs isn't just nice on the football field, he's also a problem on the hardwood — 'cause the NFL star just flexed some insane skills during a recent hoops sesh … including an impressive dunk!!
The Buffalo Bills receiver was shootin' buckets at the famous Summit NYC gym with famous NBA skills trainer Chris Brickley on Thursday … and was captured on video doin' what he calls "lab work."
In a clip of the workout, the 3-time Pro Bowler goes off with a couple of nice step-backs, a reverse layup, and a turnaround fadeaway.
But, what was most impressive … Diggs also displayed his range and hops by hitting a shot behind the arc and throwing down a massive dunk!
Waiting for your permission to load the Instagram Media.
"@stefondiggs gotta be one of the best hoopers in the NFL!," Brickley said in the IG video caption.
Hundreds of fans agreed … one commenting, "It's cool seeing the type of hooper he is. Explains his route running style."
Another person said, "Thought it was Bradley Beal at first haha."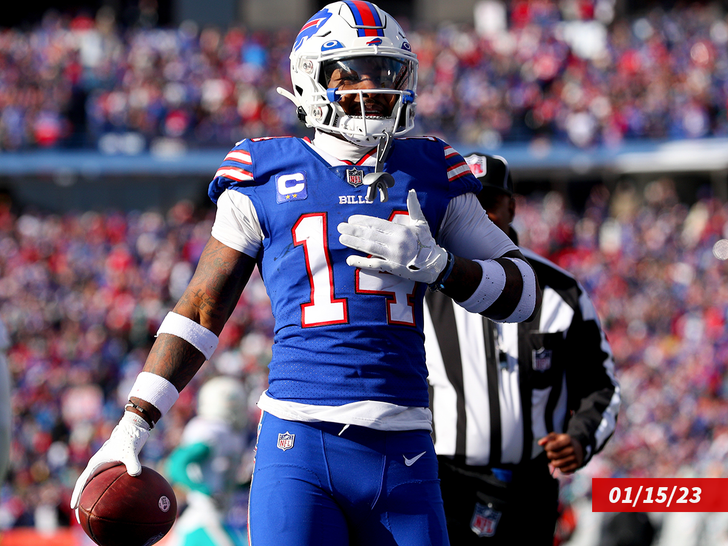 Of course, the former 5th-round pick was a baller in high school, along with football and track … saying on "The Shop" earlier this month that if he were to give up playing in the NFL, he would be in the NBA — because he's just that nice!
"I can really hoop, though," Diggs said. "Yeah [I hooped in high school], but if I really put this football s*** down and say like, let's dedicate my life to it, I could really do that."
"100% [I can go to the NBA]. I could average at least 10."
But for now, Diggs will enjoy the offseason until the Bills start another journey to a Super Bowl in September.
Source: Read Full Article