Natasha Lyonne on uncomfortable shoes, clothes: 'I won't play that game anymore'
Embed from Getty Images
I really like Natasha Lyonne and am so happy that she's gotten a big career boost over the past few years. I love both Russian Doll and Poker Face and can't wait to see what she ends up doing next. I also love her style. I follow her on Instagram and she does a lot of fashion-related posts. To me, she's one of those women who always looks really cool in whatever she's wearing. She even makes crazy glasses look cool. Right now, Natasha is the face of Old Navy's newest campaign, and in the promotion for it, she has some thoughts about looking stylish while still being comfortable.
??For Natasha Lyonne, comfort and style go hand in hand.

The Poker Face star — who fronts Old Navy's newest campaign, launching today — knows how to turn it up for a red carpet or a night out, but always in something that makes her feel confident and completely herself.

"I really like being able to walk," she tells PEOPLE exclusively of how she builds an outfit that's "authentically Natasha." "The thing I like the least about a look is not being able to move in my shoes. I find that so many people go to award shows and spend the whole night complaining about their shoes or clothes. I won't play that game anymore. I'm too seasoned."
[From People]
Well, no lies detected there! I knew she was awesome. I like getting dressed up for a wedding or party but my days of wearing something that I feel like I can't eat in or shoes that I can't walk in are long over. I got a pair of Rothy's for Christmas in 2019 and have never switched back to any kind of heel other than the occasional wedge (sorry, Kaiser!) with a dress in the summertime. I've also bought a bunch of comfy dresses with pockets over the past year or so, including two that I got from Old Navy. Oh, pocket dresses, where have you been all my life?
Anyway, much like Natasha, I find that the older I get, the more I just want to be comfortable in whatever I'm wearing in general. At this point in my life, I know what I feel comfortable in and don't feel the pressure to deviate. Good for Natasha for keeping it real, as always. I wish I was able to rock a good pair of heels or crazy sunglasses, though! If that's your thing, then right on, that's awesome! May we all wear what we feel comfortable in and rock whatever we want to with confidence.
Embed from Getty Images
Embed from Getty Images
Embed from Getty Images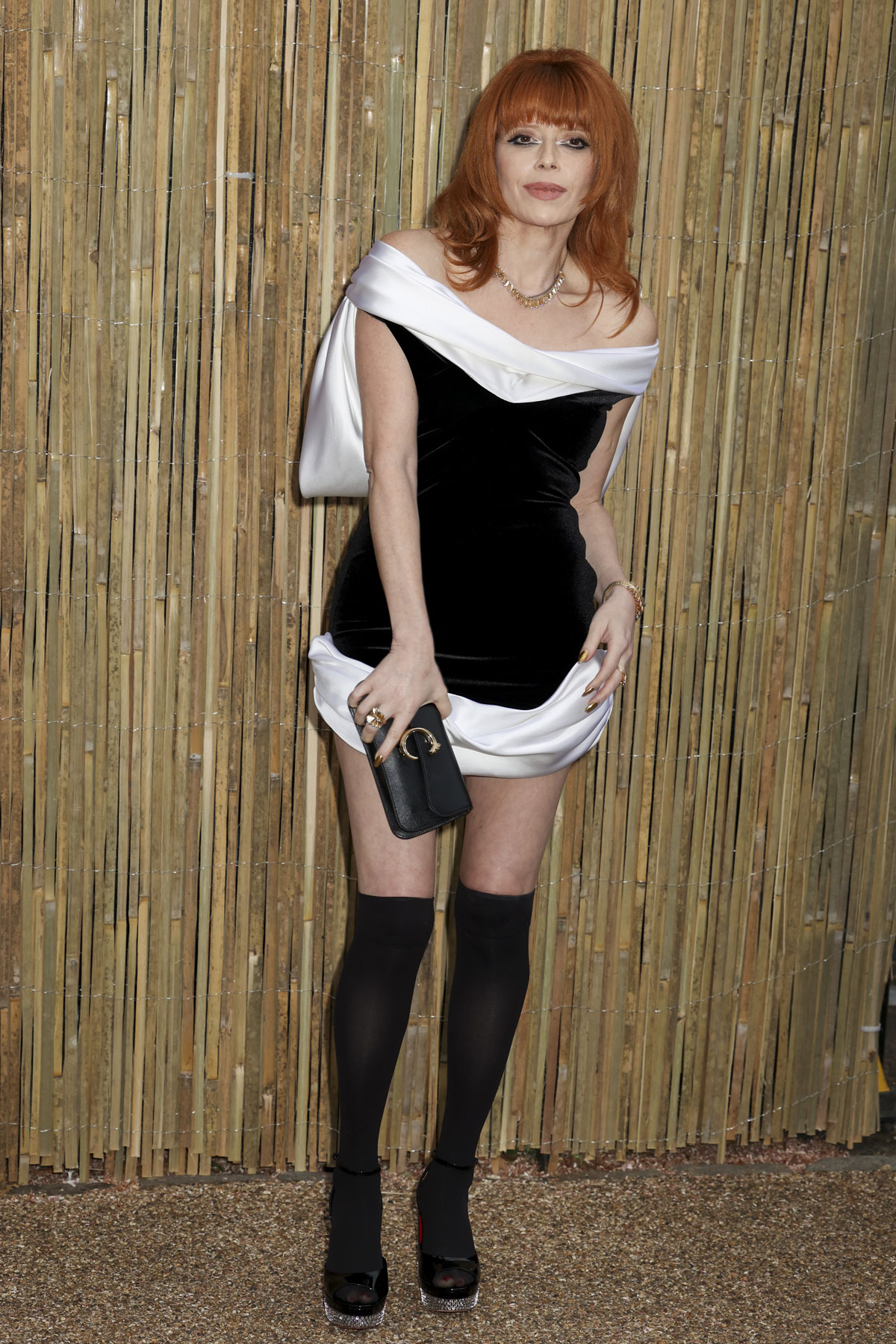 photos credit: Avalon.red and Getty
Source: Read Full Article