Lizzo Sues 'Truth Hurts' Plagiarism Accusers For Harassment — As She Officially Credits Mina
Lizzo is 100% over this Truth Hurts plagiarism drama! 
The singer took to Instagram to hit back at the two songwriters who say they deserve a piece of her Billboard No. 1 hit single, revealing she was NOT going to give them any cred — because they apparently didn't do any of the work!
Adding litigation to injury, the 31-year-old filed a lawsuit against the songwriting team made up of brothers Justin and Jeremiah Raisen — as well as collaborator Justin "Yves" Rothman — for harassment!
Video: Macaulay Culkin Gets LOOSE On Stage With Lizzo
According to Variety, Liz's lawsuit claims the Raisen brothers "expressly withdrew any claim to 'Truth Hurts,' in writing" last April, and that Rothman never previously made any such claim. The songstress requests the court enter a judgement stating the Raisens, Rothman, and their publisher have no ownership rights or rights to any of Truth Hurts' profits, and that the track does not "infringe any copyright interest purportedly held by Defendant Rothman in any unreleased demo song."
The suit also accuses the Raisens of embarking "on an escalating campaign of harassment against Lizzo and others involved in 'Truth Hurts,' threatening to 'go public' unless they receive an unwarranted share of this work."
As we reported, the Raisens reached out to us exclusively with a copy of the musicology report from Donato Music Services, which claims Truth Hurts "clearly contains lyrics and musical material contained in the song Healthy" — the demo Raisen and Lizzo allegedly collaborated on in early 2017.
But the Juice performer insists the Raisens had nothing to do with the chart-topper. She addressed the situation further in a scathing IG post, writing:
"The men who now claim a piece of 'Truth Hurts' did not help me write any part of the song. They had nothing to do with the line or how I chose to sing it. There was no one in the room when I wrote 'Truth Hurts,' except me, Ricky Reed, and my tears."
Lizzo did decide to share a piece of her Truth Hurts pie with one other person, however: Mina Lioness, the artist who wrote the tweet that inspired the song's signature lyric ("I just took a DNA test, turns out I'm 100 percent that bitch.") 
Apparently, the starlet has made Mina an official co-writer on the track. She wrote in her post:
"The creator of the tweet is the person I am sharing my success with… not these men. Period."
Mina confirmed this on Twitter, writing: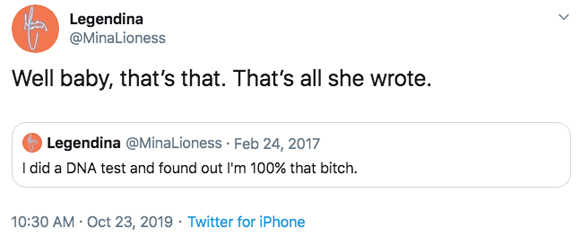 Props to Lizzo for giving credit where credit's due!
Read her full post (below).
Related Posts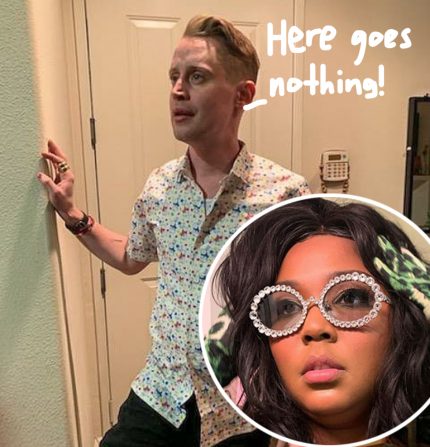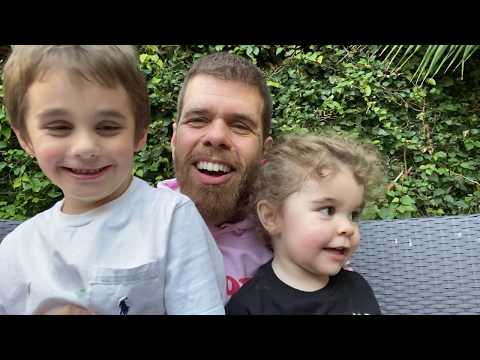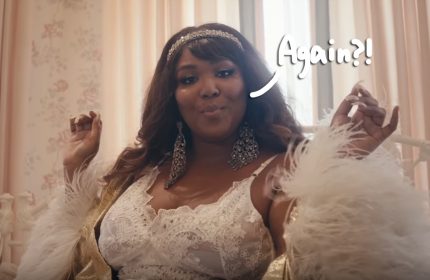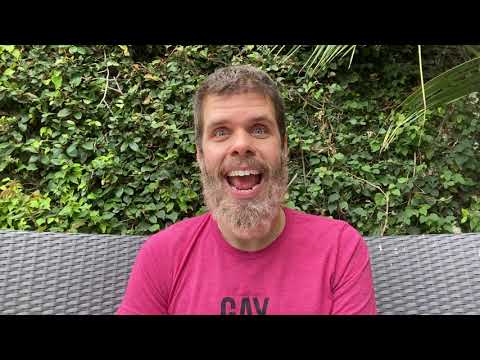 Source: Read Full Article