Larsa Pippen Claims 'There Were Other Situations' With Jordyn Woods & Tristan Thompson Before
Larsa Pippen is sounding off on Jordyn Woods and Tristan Thompson's alleged fling.
In a recent interview with Jason Lee on his Hollywood Unlocked podcast, the close Kardashian-Jenner family friend opened up about the drama.
To give some backstory:
In February, before Lee's HollywoodUnlocked.com published the initial report that Tristan and Kylie Jenner's former best friend allegedly hooked up at a party, Jason told Larsa to give Khloé Kardashian a heads up.
Pippen then became the first person to tell the KUWTK brood about the alleged cheating drama.
During the podcast, the Real Housewives of Miami alum told the blogger bestie Kim Kardashian West initially did not believe the bombshell news.
Scottie Pippen's estranged wife dished:
"I called Kim. She didn't believe me — she was like, 'No way. There's no way'… Then we called Kourtney and Kourtney was like, 'Yeah, I believe it.'"
But why did Kourt believe it?
It was more than just Tristan's previous cheating scandal. Per Larsa, Jordyn and Tristan previously had interactions that raised some serious red flags for her AND Kourt!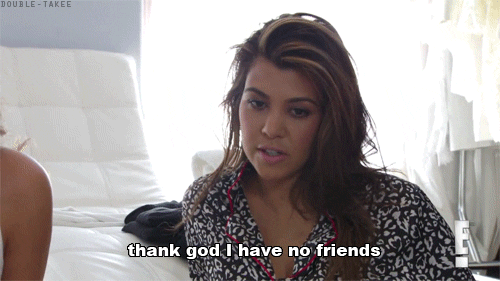 She dished:
"Because there were other situations where were in the same room together and it was like, a weird feeling. And Kourtney was in that room."
Oooh! Juicy!
In an interview with Red Table Talk's Jada Pinkett Smith, Jordyn denied hooking up with Thompson, except for a goodbye kiss that he allegedly initiated.
She basically said she felt uncomfortable about the whole situation — something which didn't jibe with reports of all the cell phones being cleared from the party before her arrival.
Not to mention we'd heard from some insiders this was a full-blown affair lasting over a month!
With this new inside look from Larsa, we're thinking Jordyn's innocent routine look even less credible.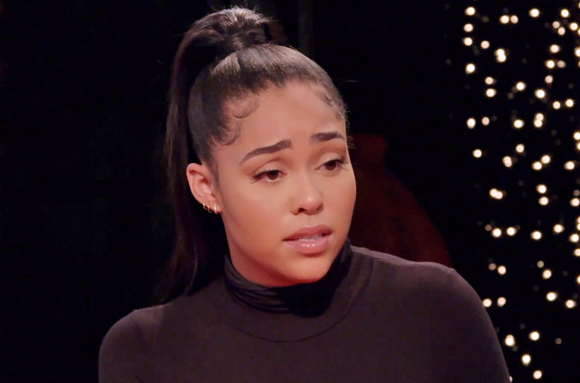 According to People, reps for Thompson, Woods, and the Kardashian-Jenners did not immediately respond to a request for comment.
Although Khloé initially said Jordyn was "lying" — and also called her "the reason family broke up" — she later reversed her position and said Tristan is "to be blamed."
She wrote on Twitter at the time:
"This has been an awful week & I know everyone is sick of hearing about it all (as am I). I'm a rollercoaster of emotions & have said things I shouldn't have. Honestly, Tristan cheating on me & humiliating me, wasn't such a shock as the first time… What's been harder & more painful is being hurt by someone so close to me. Someone whom I love & treat like a little sister. But Jordyn is not to be blamed for the breakup of my family. This was Tristan's fault… I have to move on with my life & count my blessings, my family, my health, & my beautiful baby True."
How is the rest of the fam feeling about Jordyn these days?
According to an ET source last month, Kylie is "open" to reconciling with Jordyn — but is "cautious."
Per the insider:
"Kylie is open to having a relationship with Jordyn Woods again, but is cautious. She's in a tough place because Jordyn was Kylie's best friend and rock for a very long time, but Kylie is loyal to her sister, Khloé."
What do YOU think, Kardashian keeper-uppers??
Was there something more between Jordyn and Tristan??
Source: Read Full Article