Kate Middleton's Fave Royal Tiara Is Apparently Pretty Painful to Wear
Pretty much nothing makes actual, real-life royalty feel like fictional, Disney-fied royalty more than a tiara-wearing occasion. Turns out, playing grownup dress-up with millions of dollars worth of real jewels is actually a literal headache though.
According to a new report from The Mirror, one of Kate Middleton's absolute favorite royal tiaras, the Lover's Knot Tiara, has a reputation for bringing truth to the whole "beauty is pain" concept.
Fashion coach and celebrity stylist and TikToker Miranda Holder recently gave some background info about the piece, which she described as one of the "most famous royal tiaras of all time."
The lovers knot tiara. One of the most famous tiaras of all time. #tiara #royalstyle #royaljewels #katemiddleton #princessdiana #royalty
"The famous Lover's Knot Tiara was commissioned for Queen Mary in 1914. It consists of glittering diamonds and 19 hanging pearls set in silver and gold. The tiara is estimated to be worth between £2 million and £3 million," Miranda explained. "The tiara was handed down to Queen Elizabeth who eventually gave it to her daughter-in-law Princess Diana who really made it famous as a tiara."
Diana instantly made the Lover's Knot Tiara iconic among modern royal fans and wore the tiara multiple times over the course of her tenure as a working royal and the downs and downs of her marriage to then-Prince Charles. Here she is, glowing in it during a visit to New Zealand in 1984: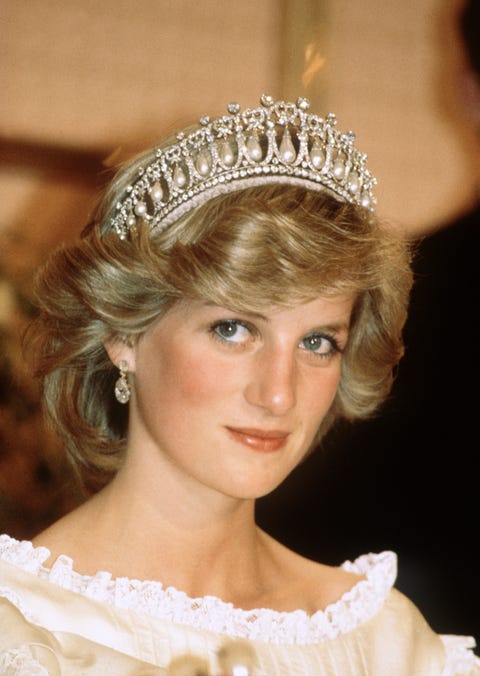 Here she is, avoiding Charles' gaze in it in Vancouver in 1986: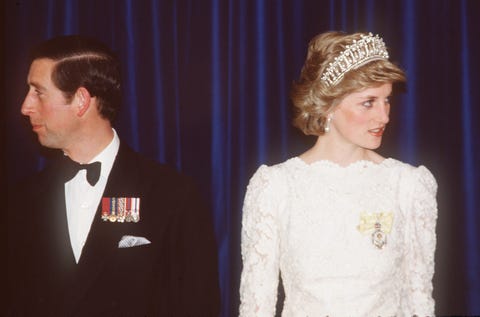 And here she is, accessorizing the Lover's Knot Tiara with some premium stink eye in Hong Kong in 1989: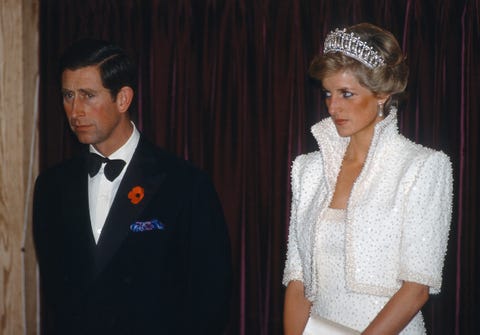 According to Miranda, Diana is also the reason we know the painful truth about the tiara. "Apparently because it was so heavy she used to get terrible headaches from wearing it," she explained.
Diana returned the Lover's Knot Tiara when she and Charles divorced, obviously, and it was reported not worn in public again until Kate Middleton dusted it off in 2015 for a reception at Buckingham Palace—and she *was* snapped looking potentially weighed down by the piece in the car at that event:
But, FWIW, Kate has also been photographed lots of times looking 100 percent poised and comfortable in the tiara, which she has worn several: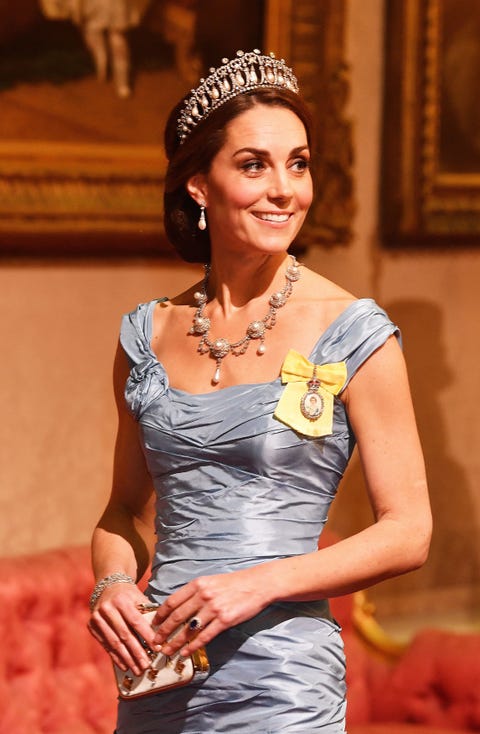 Times: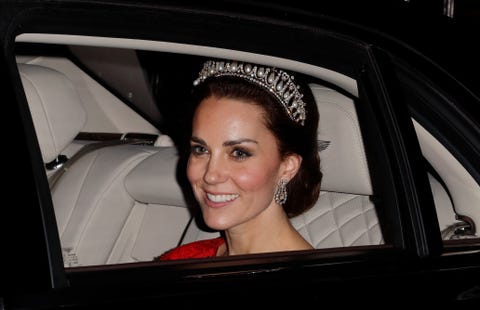 Since: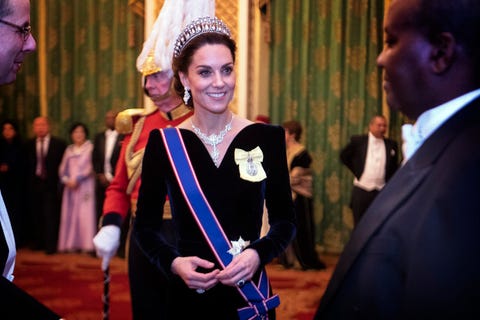 In fact, according to Miranda, Kate "has been seen wearing this tiara more than any other in the royal collection. Personally, I think she looks absolutely breathtaking in it."
Agreed.
Source: Read Full Article