Joanna Gaines Says 'Fritos and Cheese' Are a 'Revelation' in Heirloom Family Chili Recipe
Joanna Gaines loves an excellent one-pot recipe as it is an easy and economical way to feed her family, including herself, her husband Chip, and their five children Drake, Ella, Emmie, Duke, and Crew. This heirloom Gaines family recipe was passed to Joanna by a family member, and it has been in her regular rotation of high-volume, delicious meals ever since.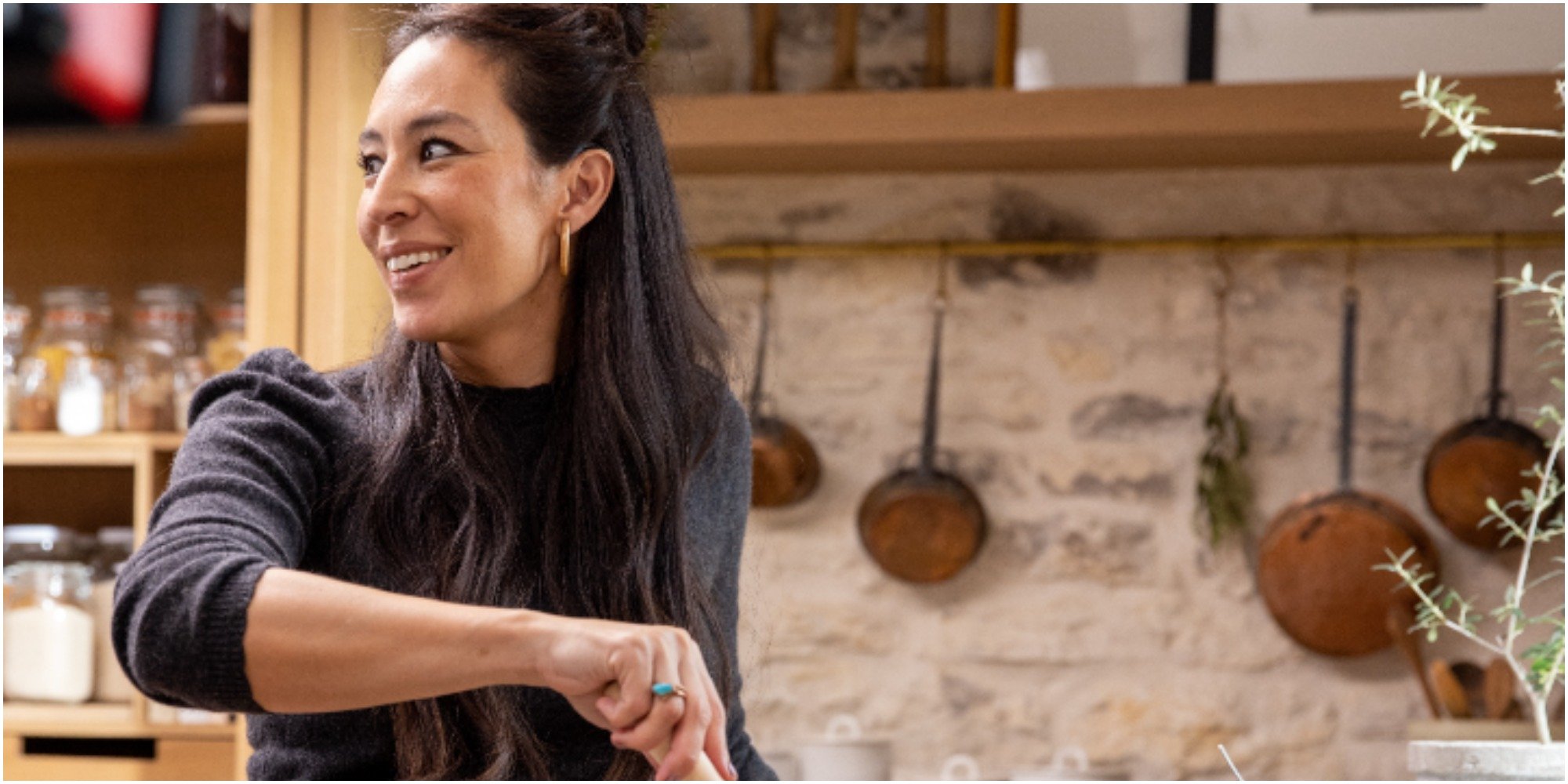 Joanna Gaines talks about her Family Chili Recipe
In her book Magnolia Table, Gaines discussed how she first got a copy of the recipe and what she finds "revelatory" about adding two key ingredients.
"This is one of the recipes my sister-in-law included in the Gaines family cookbook she gave me when Chip and I were first married. It's super easy and great for company," she explained.
"The Fritos and shredded cheese on top is a revelation, so you won't want to skip those. If you can't find Ranch Style brand Southwestern-style beans use your favorite canned chili beans instead," Gaines said.
The ingredients for this comforting, delicious meal
The ingredients for this comforting and delicious meal could not be more affordable. You may already have them all in your pantry and freezer! These include the following: vegetable oil, onion, and ground beef.
Also needed are salt, pepper, two cans of mild diced tomatoes and green chiles, two cans of Southwestern-style beans, Fritos, and grated Cheddar cheese.
Joanna demonstrated just how easy it is to make this dish during the second episode of her Quarantine Cooking show, shot by her children Emmie and Duke, in 2020, when the family spent most of their time at home together.
She admitted that the recipe tastes even better when paired with a piece of homemade cornbread to sop up all of the liquid left at the bottom of the bowl.
How to make Gaines Family Chili
In a large soup pot or Dutch oven, heat the oil over medium heat until hot.
Add onion and sauté until translucent.
Add the beef and a couple of pinches each of salt and pepper and cook. Break up the meat into small pieces and cook until no longer pink inside.
Stir in cans of tomatoes and beans. Do not drain.
Bring to a simmer for 30 minutes. Adjust seasoning to your taste.
When done, serve chili topped in deep bowls topped with Fritos and grated cheddar cheese.
The complete recipe for Gaines Family Chili can be found on the Magnolia website.
In the Kitchen with Joanna Gaines is streaming now on discovery+.
Source: Read Full Article