Jennifer Aniston on Paul Rudd's Sexiest Man Alive Title: We've Always Known This
Congratulating her former co-star on his achievement, the 'Friends' actress explains via her social media account why she didn't need People magazine to give him the title.
AceShowbiz –Jennifer Aniston has "always known" Paul Rudd was the "sexiest man alive".
The "Friends" star explained she didn't need People magazine to give the actor the title of Sexiest Man Alive – which they did earlier this week (beginning November 8) – because she's always felt this way about the "Clueless" star.
Jennifer congratulated Paul on his achievement, writing on her Instagram Stories. "This makes me so happy. We've ALWAYS known this, but Paul Rudd is officially @people's Sexiest Man Alive."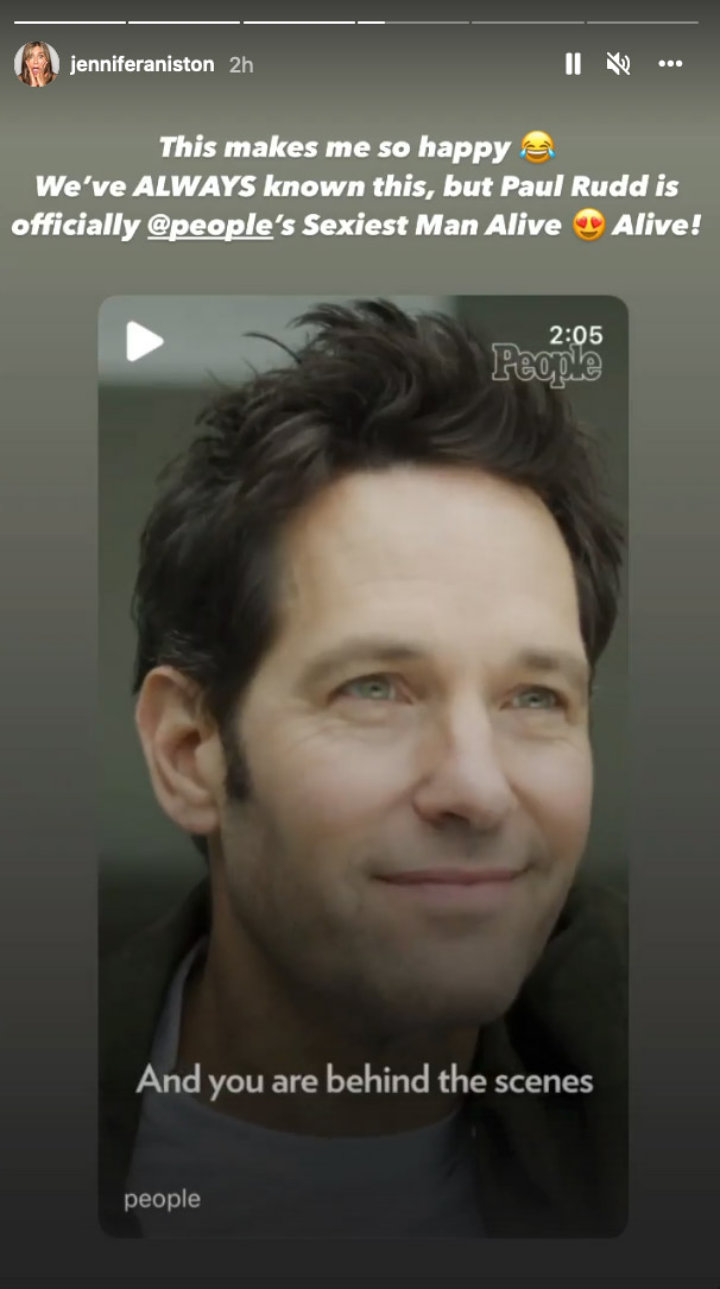 Jennifer Aniston supported Paul Rudd after Sexiest Man Alive title.
Along with the magazine's official video, Jennifer posted a still of the pair cuddling in "The Object of My Affection", a 1998 romantic-comedy in which they played love interests.
"The Morning Show" star quipped, "You don't age, which is weird. But we still love you."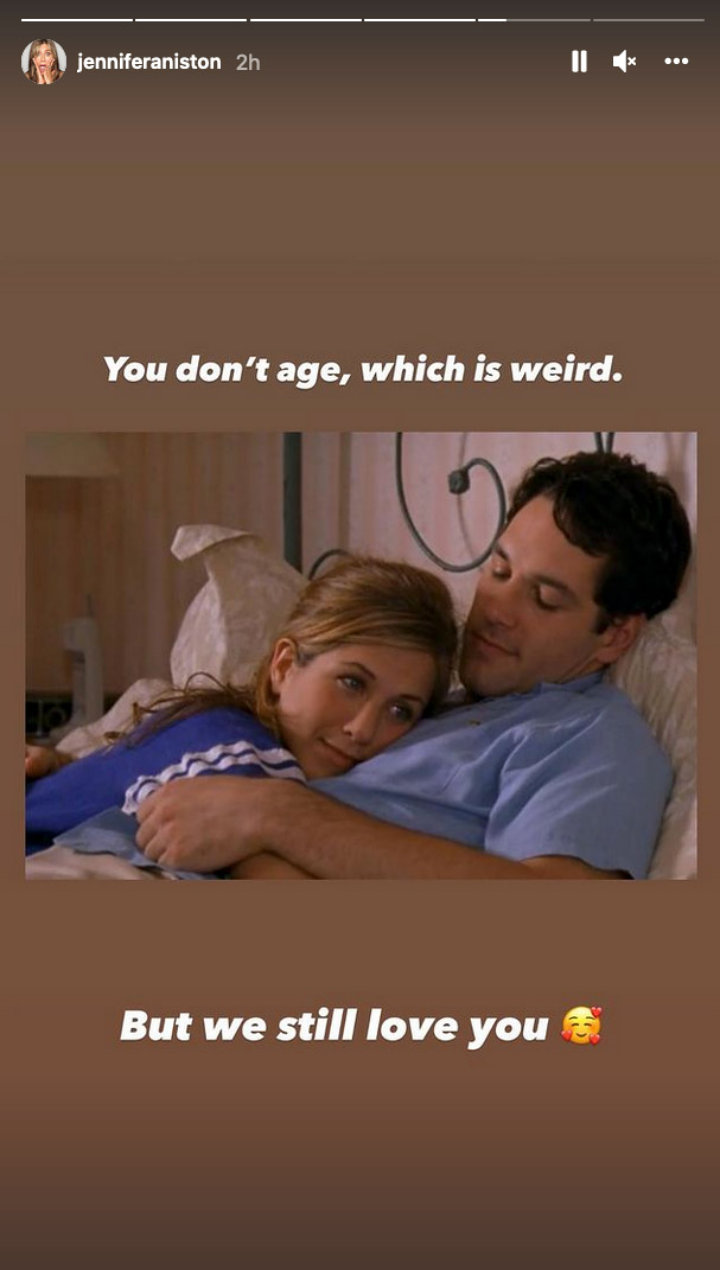 She raved about his young look.
The pair also worked together in 2012 comedy "Wanderlust" but their best known collaboration is the last two seasons of "Friends", when Paul took on the recurring role of Mike Hannigan, the eventual husband of Lisa Kudrow's Phoebe Buffay.
Of his Sexiest Man Alive title, Paul admitted that sexiness isn't something that's always attributed to him. "I do have an awareness, enough to know that when people hear that I'd be picked for this, they would say, 'What?' " he told PEOPLE in this week's cover story. "This is not false humility. There are so many people that should get this before me."
Source: Read Full Article