Independence Day Drive Of Pride
August 15, Independence Day 2023.
A drive organised by an enthusiast for jeeps, especially Mahindra Thars.
A call from a friend to join the drive.
And Magic happened!
I started from home at 6:30 am.
I had to drop my car at the workshop at XSEL Motorworx in Dadar, north central Mumbai. A workshop started by someone as passionate about cars as me. More actually. He took the jump from a corporate job to follow his dream.
Xsel specialises in detailing new cars and restoring old gems. But let that be a story for another day.
It was at Xsel on Sunday that I encountered my first 1968 Willys, CJ3B Hurricane Petrol Sandstorm, manufactured by Mahindra & Mahindra, Jeep, below.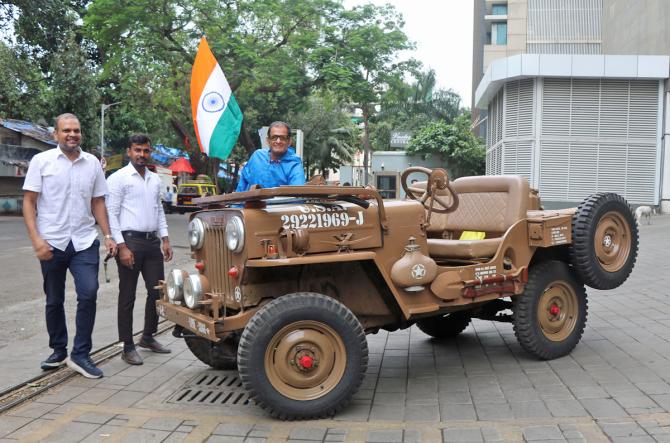 Restored by Selvi Jose (above left) of Xsel Motorworx. Vishal Sharma (above right), the friendly owner of the Willis Jeep, let me drive even though it was the first time we met.
Vishal wants to support and keep the tradition of the Mahindra Thar's tribe going.
We prep up the Jeep with the Tricolour and head out to the meeting point in our respective vehicles — an open stretch of road in Mankhurd, north east Mumbai, just before the Mankhurd police beat chowki.
We expect about 20 cars to join us there.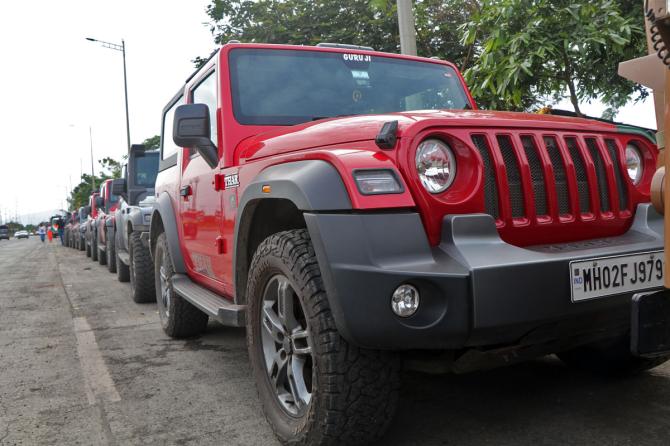 But as the departure time comes closer, we had the count to almost 34 cars! Now this was worrisome considering Mumbai traffic and the number of cars in the convoy.
But thanks to the Mankhurd beat police who ensured that our convoy proceeded in one straight line… without disturbing the traffic.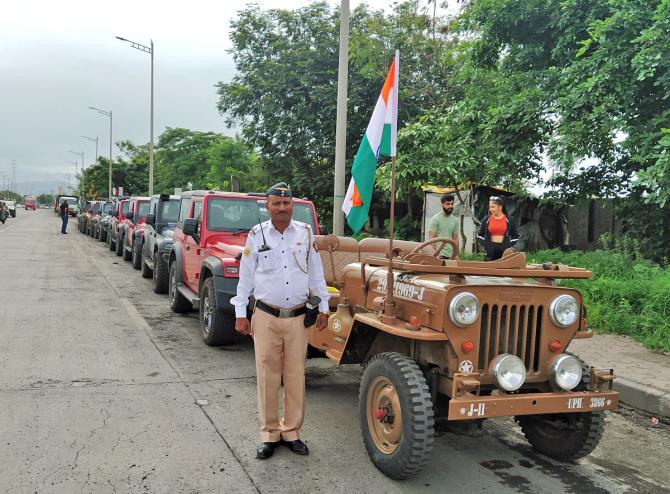 So concerned about our safety was Mr Sawant, a traffic policeman from the Mankhurd beat, that he deployed two colleagues on a bike to accommpany the convoy till we reached the Expressway.
Let's meet some of the passionate participants in this impromptu rally…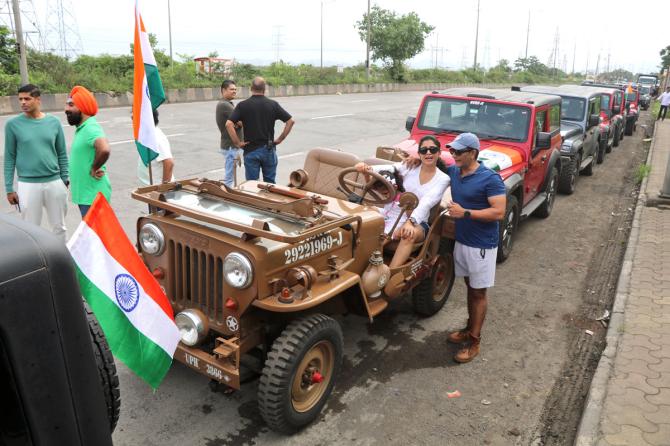 First up are Hina and Jaycee, with their sweet daughter.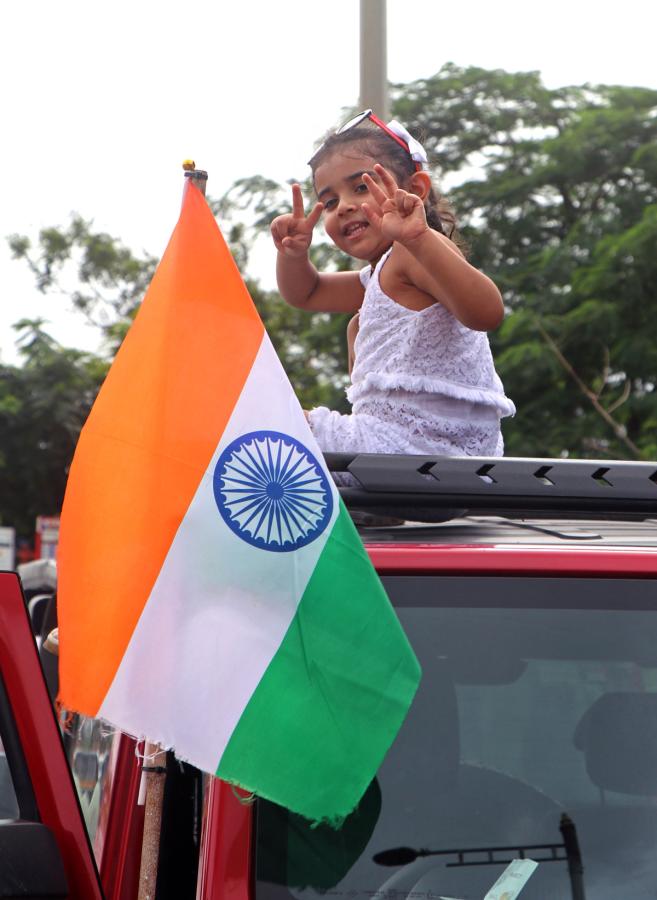 The little one was all cheers throughout the drive!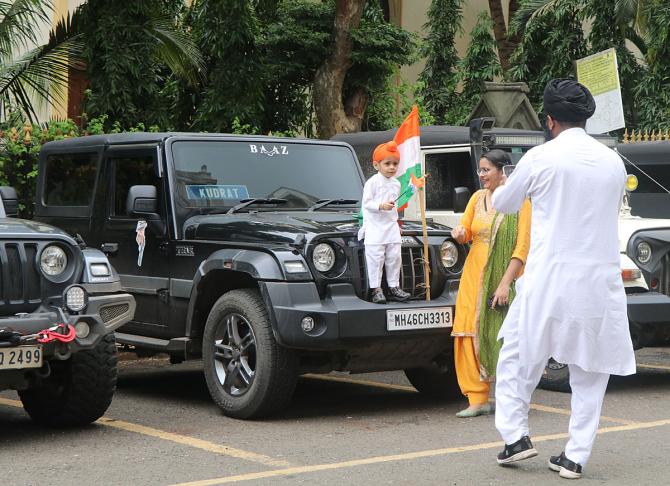 Gurvinder and Harpreet Singh with their son were there up and early. Don't miss the name on the windscreen of their Thar.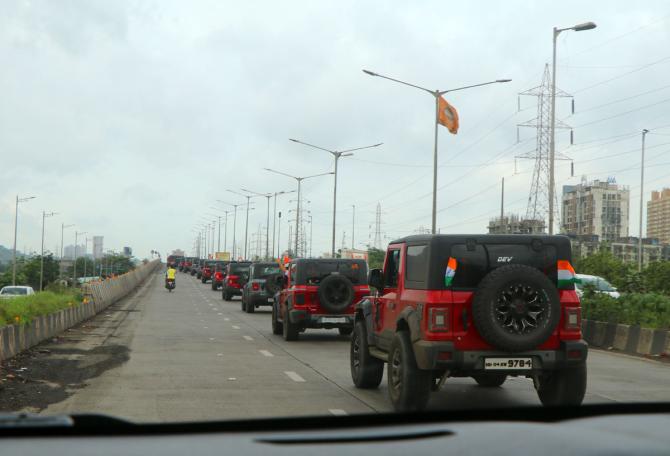 We had just one rule laid down by Vishal: No Overtaking… Stay in single file.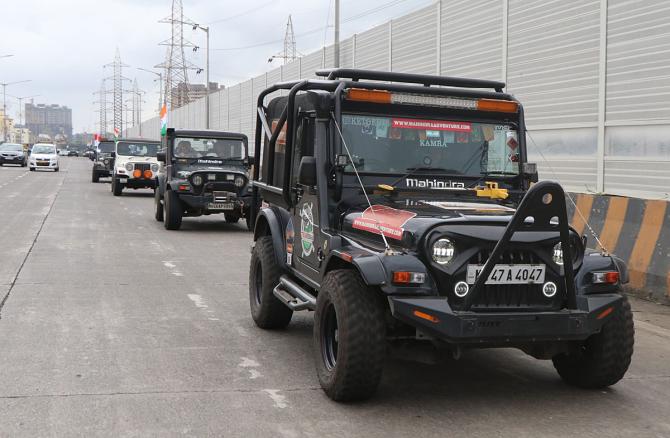 It was a one-of-a-kind drive which you don't normally encounter in Mumbai.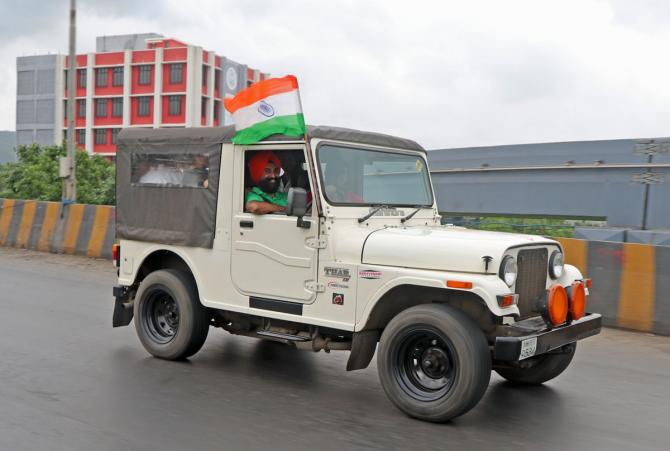 Seen above is the Mahindra Thar Di, with its proud owner beaming with pride.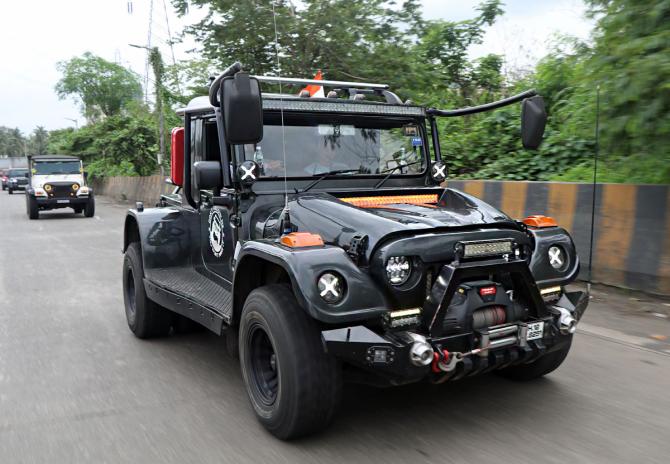 Here's a heavily modified Mahindra Thar from Pune. Look carefully — it has 6 wheels. 2 in front and 4 behind!
Everyone we passed on the way, either had their phones out to shoot the Mahindra Thars or waved us on with applause.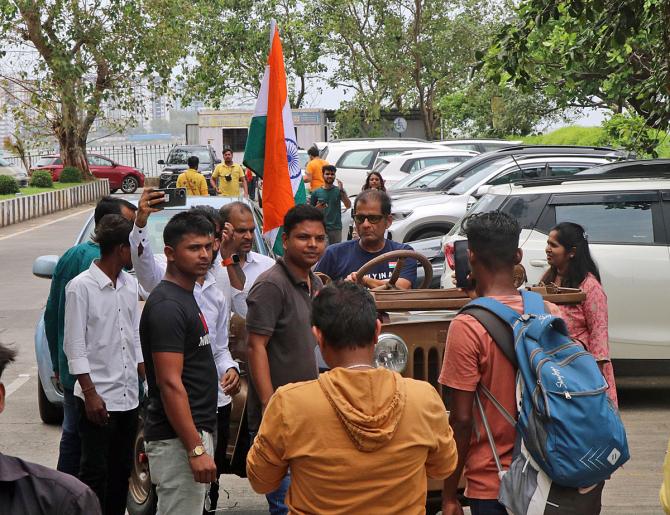 At one point, youngsters gathered around the CJ3B and requested continuous selfies.. which resulted in us stopping for a bit 🙂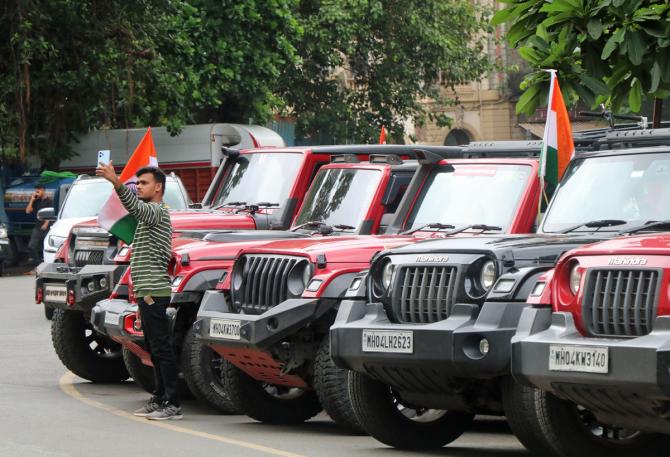 Our rally stopped at Horniman Circle in south Mumbai, where we parked the vehicles in the BMC-allotted parking. But the selfies didn't stop.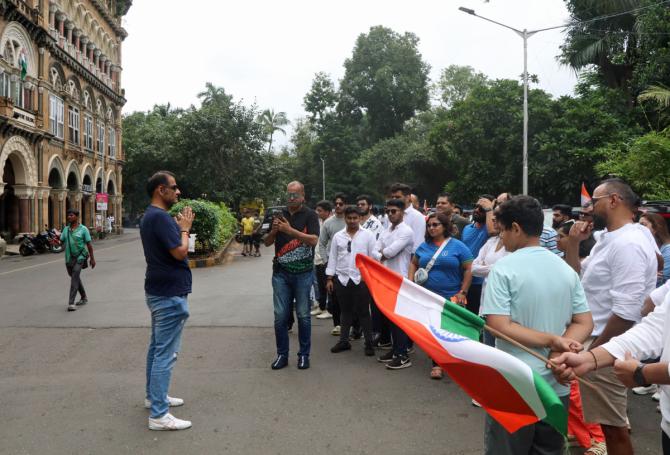 A get-together with some chit-chat ended this iconic drive with each and every one of us feeling even more patriotic than usual.
Source: Read Full Article