How many biryanis were ordered a minute?
While 2020 and 2021 left an indelible mark on the way we lead our lives it also changed the way we ate and ordered food.
According to Indian food delivery partner Swiggy, Indians ordered 115 biryanis per minute in 2021 and samosas equal to the population of New Zealand, and enough tomatoes to play the Spanish Tomatina festival for eleven years.
Swiggy's annual StatEATstics features an exhaustive list of food items that India ordered, ate, and ferried in 2021.
Take a look.
Most ordered food
The desi samosa was ordered six times more than chicken wings.
Pav bhaji was India's second favourite snack with 2.1 million orders.
The order history of the night bingers saw a twist.
Post 10 pm, India's night owls looking to satiate their cravings turned to cheese-garlic bread, popcorn, and french fries.
With a total of 2.1 million orders, gulab jamun was the most ordered dessert on Swiggy. Rasmalai came second with 1.27 million orders.
Love for biryani continues
In 2020, 90 biryanis were ordered per minute and in 2021, India ordered 115 biryanis per minute, or 2 (1.91) biryanis per second.
Chicken biryani was ordered 4.3 times more than her vegetarian counterpart.
In fact, over 425,000 new users made their Swiggy debut by ordering a chicken biryani.
While chicken biryani topped the charts in Chennai, Kolkata, Lucknow and Hyderabad, Mumbai ordered twice as many dal khichidis as compared to chicken biryanis.
Health conscious choices
The search for healthy food on Swiggy doubled in 2021, and health-focused restaurants on Swiggy HealthHub witnessed a 200% increase in orders.
Bengaluru emerged as the most health-conscious city followed by Hyderabad and Mumbai.
Mondays and Thursdays are when India eats the healthiest.
Keto orders grew by 23%.
Interestingly, there was 83% surge in vegan and plant-based food orders.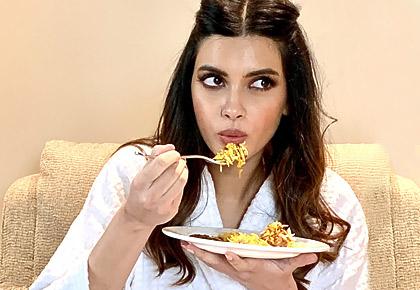 Source: Read Full Article