Here's How This Tati Westbrook Feud Has Affected James Charles' Net Worth
In the event that you haven't noticed—in which case I refuse to believe you even have an internet connection—there's some major drama going on in the beauty vlogger world. I can explain but honestly, HOW LONG DO YOU HAVE?! In a nutshell, James Charles betrayed his friend Tati Westbrook by promoting a rival hair vitamin brand (wow, this totally happened to me once—not), and Tati got her revenge by exposing him in an almost hour-long YouTube video.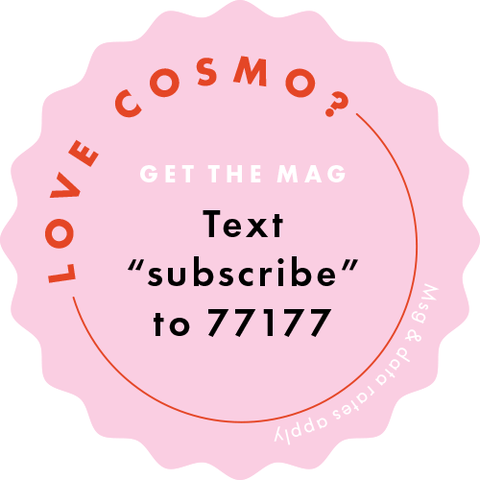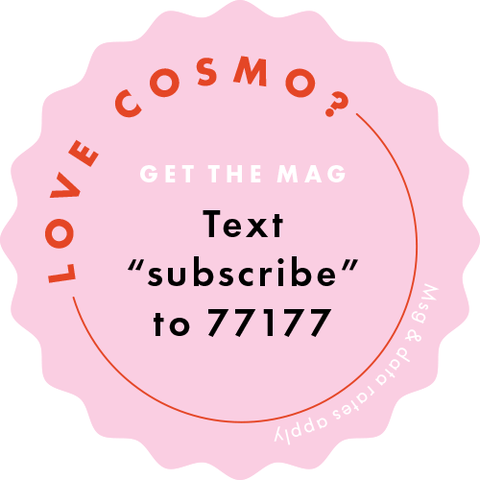 But wait, there's more. Jeffree Star called James called a "danger to society," a bunch of iffy stuff came out about his personal life, and then he ended up losing millions of YouTube subscribers. All of this brouhaha directly impacts his career, his personal brand, and most importantly, his net worth. Here's a breakdown of how much money James has made over his relatively short career, and how this clusterf*ck has the potential to make or break his bank account.
Also, now seems like a good time for this gif: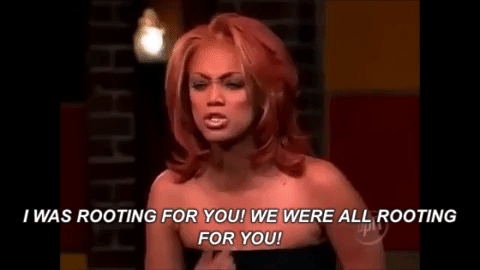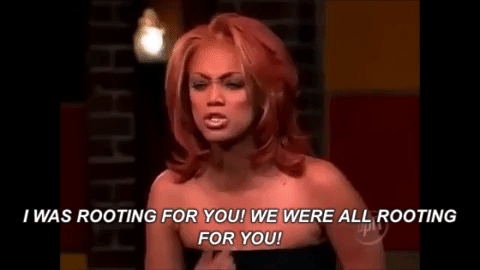 Kay, So About This YouTube Subscriber Drama
As we chatted about during our investigation into JoJo Siwa's net worth (spoiler alert: SHE'S SO RICH), a lot of factors go into YouTube's payment structure for its top performers. But put simply: more subscribers = more ad revenue.
Before the Tati drama, James had around 17 million YouTube subscribers, and we can figure out what that means money-wise using intel about fellow YouTuber Ryan ToysReview. In March 2019, Forbes reported that Ryan, with more than 18 million subscribers, had an annual income of $22 million. Using math and logic, it seems safe to assume that James was probably making a tad less than $22 mil from his 17-million-subscribers-deep channel. So yeah, you better believe a 3-million-subscriber loss changed his total YouTube earnings in a major way.
Also, keep in mind that before any of this even went down, James had complained multiple times on Twitter about not being paid enough by YouTube:
only major difference is the pay gap & respect. youtubers bring the same assets to the table (if not more, because in most cases we're more easily accessible to our followers) yet we're paid a FRACTION by advertisers & still not taken seriously by brands or media. its frustrating
6 ads on a 30 minute YouTube video equals roughly 4 minutes of ads (which you can usually skip!, and which YouTube takes a HUGE % of), but a 30 minute TV show has 8 minutes of non-skippable ads and no one questions it. Please stop complaining when YouTubers recognize their worth https://t.co/gNnw7o0AJ1
FYI, He Also Makes $ from Instagram
Instagram scheduling tool Hopper HQ released their 2018 Instagram Rich List last summer, which calculated the highest-paid influencers on the platform. At the time, they claimed James earns a whopping $9,750 per sponsored post:
I've been sooooo addicted to playing @bestfiends lately!! literally playing non stop 😭😂 i'm currently on level 76, try to beat me sisters 💪🏼 download for free at http://download.bestfiends.com/ #ad
A post shared by James Charles (@jamescharles) on
Not! Too! Shabby! FYI, James was also a face of CoverGirl a few years back, which had to be a pretty solid pay day. (Side note: James actually made history by becoming the first-ever male CoverGirl spokesmodel.)
Meet @JamesCharles: makeup artist, boundary breaker, and the newest COVERGIRL! Spread the word by regramming using #COVERGIRLJames.
A post shared by COVERGIRL (@covergirl) on
He Charges a TON for Meet and Greets
So, apparently James is out here charging $500 for meet-and-greet tickets at his live tour. Everyone's pissed, but like, at least he's getting rich?!
James Charles tickets more expensive than kpop group tickets I'm screaming what does he do that can possibly be better than a kpop group CONCERT that makes it worth $500 USD
everyone @ James Charles when he revealed the ticket prices for his live tour pic.twitter.com/BBo6hEBt0Z
And Finally, He Has His Own Makeup Palette
The Morphe x James Charles Palette retails for $39 and apparently it sold out immediately. Like, within five minutes immediately:
the UK stock just sold out in 5 minutes… is this even real
Of course, James only took a cut of these sales, and honestly who knows how the latest drama might be impacting things because people are out here doing this with their palettes:
What to do with your James Charles Pallete thanks to Tati Westbrook 🔥 pic.twitter.com/VrzaGiTDVw
refurbished my @jamescharles palette! xoxo pic.twitter.com/MgvxTAcQmn
So, What's His Total Net Worth?
According to Celebrity Net Worth, that'd be $12 million. But again, things might be different now that James is short around 3 million subscribers.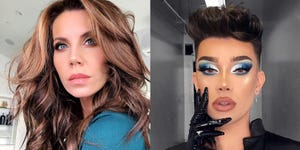 Source: Read Full Article