Harnaaz, You Made Us Proud!
A rewind of when our own Harnaaz Sandhu was Miss Universe 2021.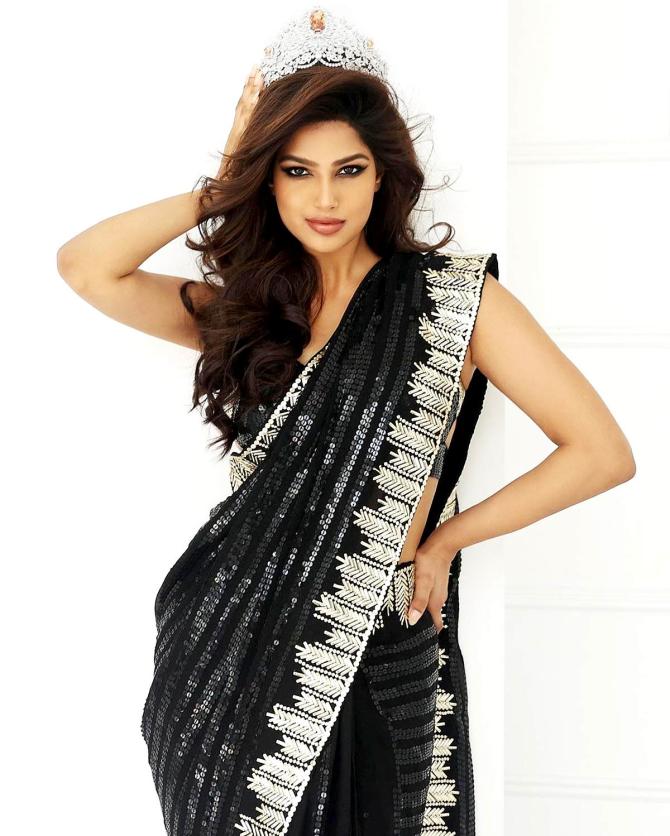 During 2022 Harnaaz Sandhu didn't need to wear designer gowns to standout. She made heads swivel just being herself, a charming, courageous young woman of 22.
Photograph: Kind courtesy Harnaaz Sandhu/Instagram and Miss Universe/Instagram
Miss Universe 2021 Harnaaz Kaur Sandhu bid the universe she ruled farewell, when she took her final walk, with heavy feet and a heavy heart, on Sunday, India time, in New Orleans, to place the crown on the head of USA's R'Bonney Gabriel, Miss Universe 2022.
Emotions brimming, tears rolling down her face, her hands folded in a namaste, a bittersweet smile playing on her face, Harnaaz made her way slowly but regally across the stage, paying tribute, in a sweet gesture, to her Indian predecessors Sushmita Sen and Lara Dutta in a glitzy black gown featuring prints of their crowning moments.
Her deep-neck Saisha Shinde ballroom dress had a huge bow and portraits of the beauty queens on either side in the back and brought her journey a full circle — she won her title, two Decembers ago, in Eilat, Israel in a sumptuous pink costume by Saisha.
The Gurdaspur-born, Chandigarh-raised Harnaaz was the third Indian to win the Miss Universe title.
She carried the crown back to India 21 long years after Lara Dutta's win in 2000. Sushmita Sen won the Miss Universe title in 1994.
She marked an end to her reign with an outfit that will be etched in our hearts. Thank you, Harnaaz.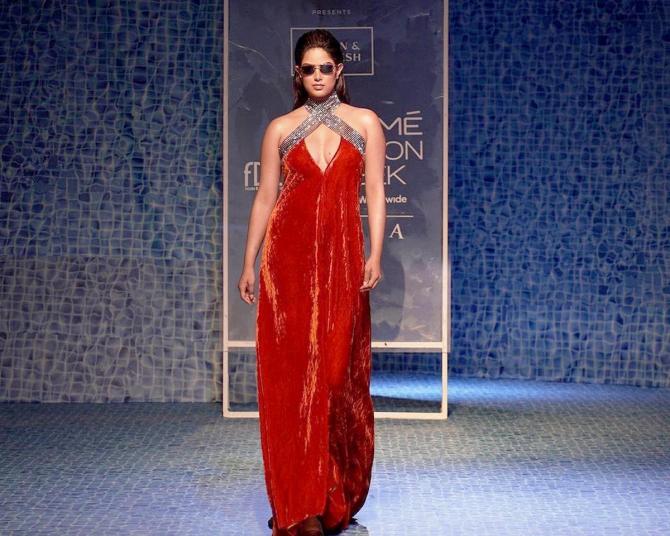 Harnaaz's Miss Universe journey was not easy.
The beauty queen, who suffers from celiac disease (inflammation due to gluten), gained weight post her win and was diagnosed with allergies she never knew she had. It was a very tough phase, and, in an interview, she revealed that she 'broke down so many times'.
To add to her woes, the public showed her no mercy. She was subject to a lot of criticism online, especially around the time she was in India for the FDCI x Lakme Fashion Week last year.
Yet Harnaaz continued to inspire change by asking people to accept that everyone is imperfect in some way.
'It was kind of uncomfortable and really surprising for me to see how people started having their opinions, which should not really matter. It's not about how you look, it's about who you are from inside and how you treat people and what you believe in,' she said.
An undisputed paragon of style, Harnaaz was always a portrait of beauty and a complete delight to look at all the way through 2022.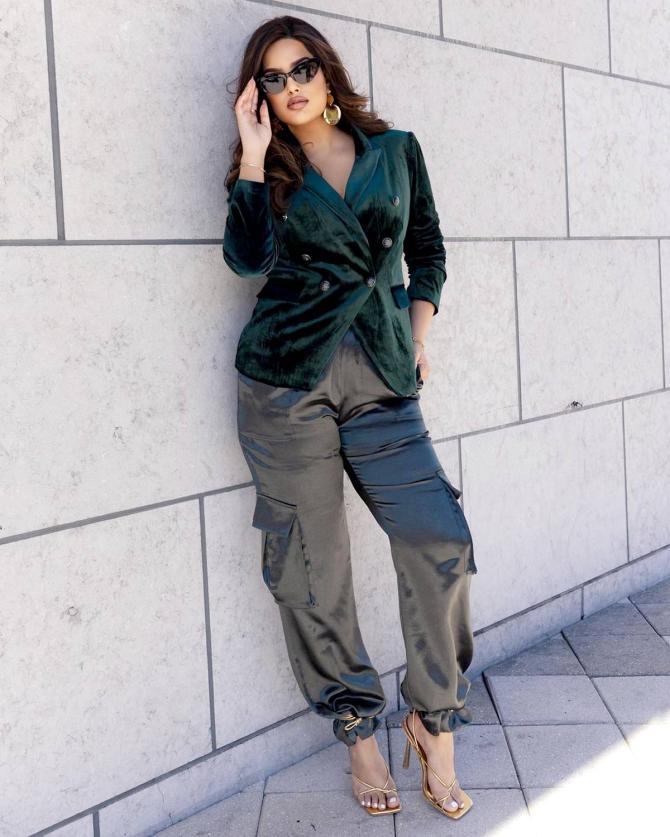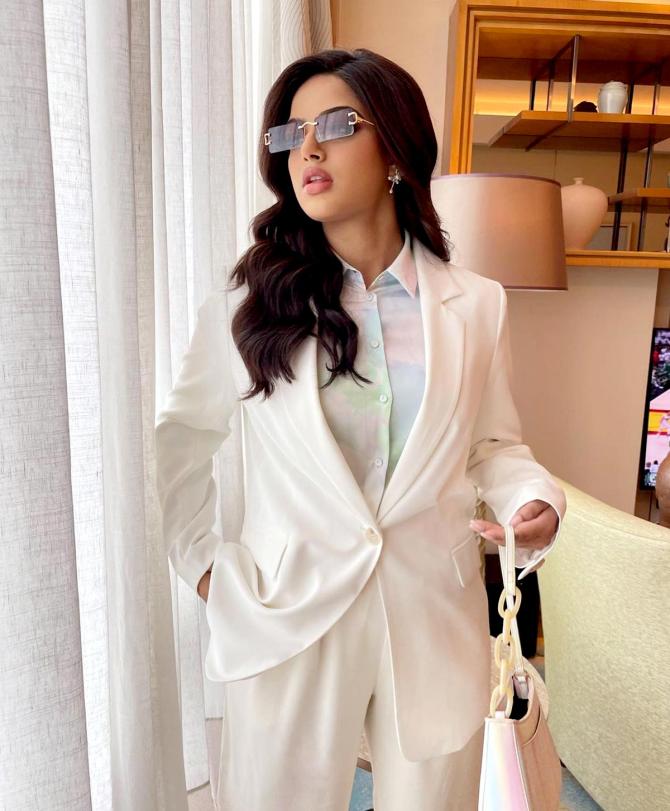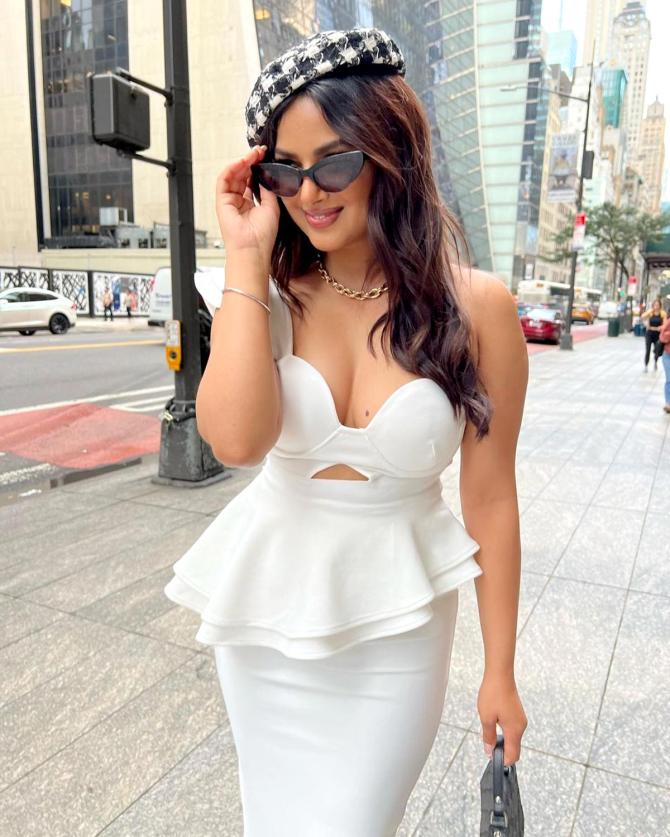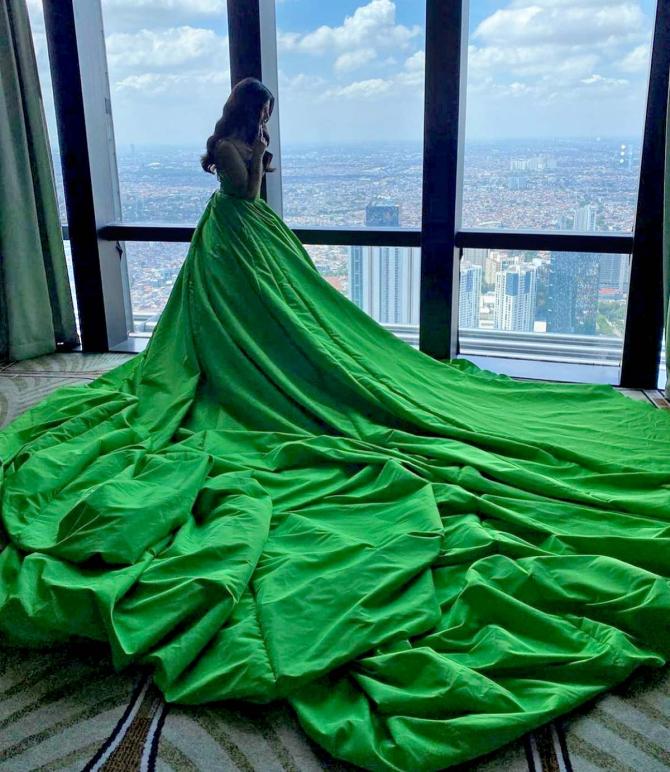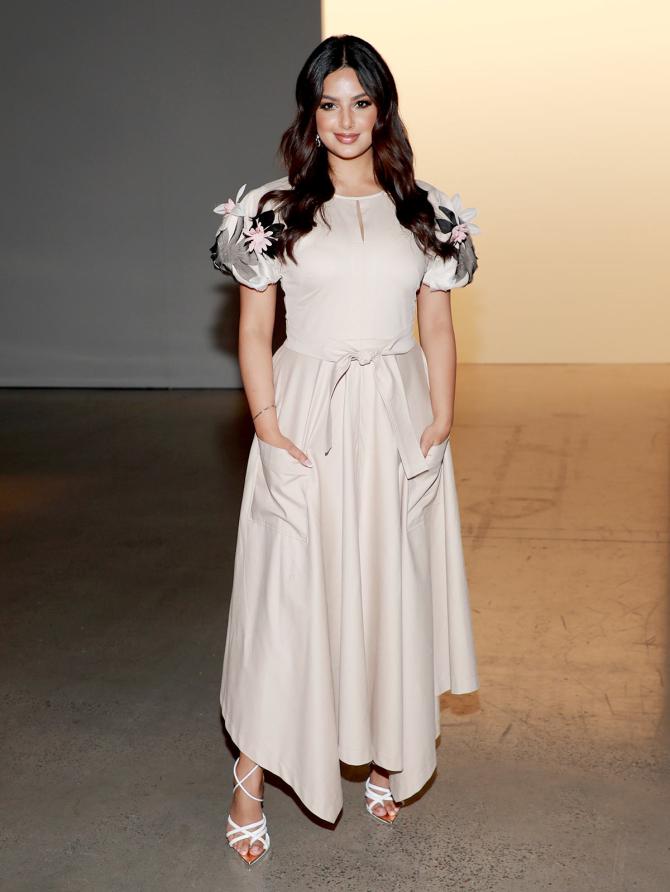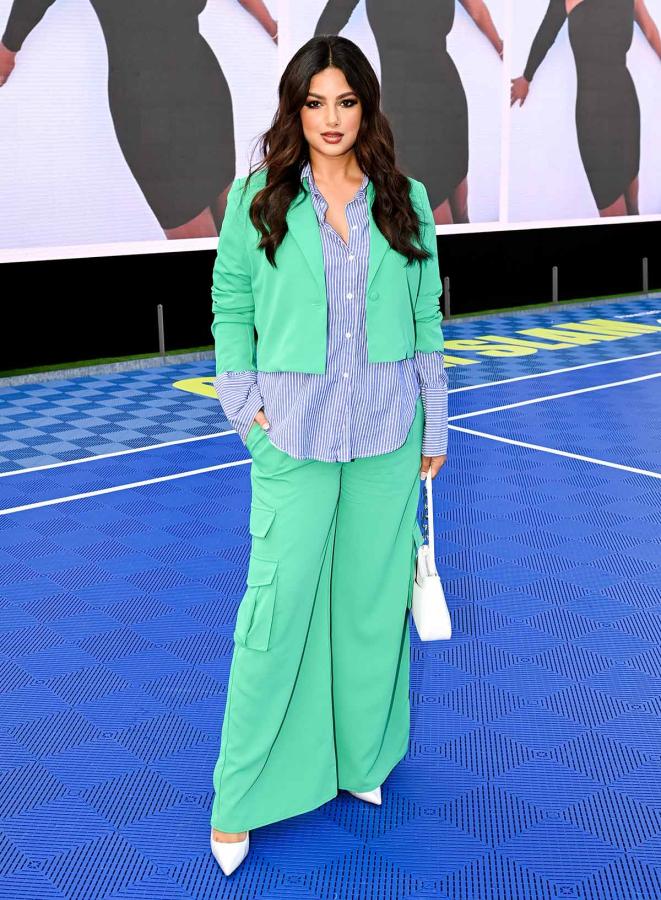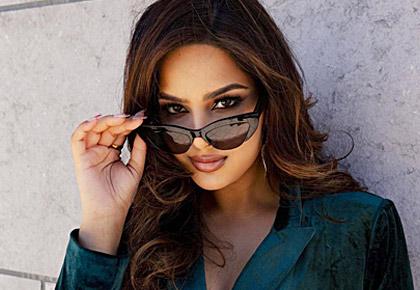 Source: Read Full Article