Charlize Theron Almost Starred In This Iconic '90s Movie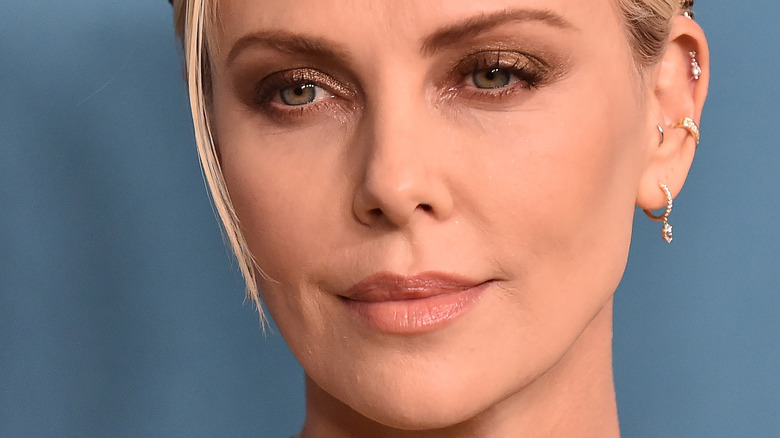 Charlize Theron has starred in her fair share of well-known films. The actress won an Oscar in 2003 for her gritty role in "Monster" (via EW). And fans loved her turns in the movies like "The Cider House Rules," "The Italian Job," "Mad Max: Fury Road," and "Bombshell" (via IMDb). But did you know there was an iconic role Theron almost took in the 1990s that basically defined another star's career?
Unfortunately, we are not talking about a positive association between this actress and the movie she starred in circa 1995. The widely-panned movie had a rating of NC-17, and its star was previously best-known for her work on a campy TV show about Bayside High students.
If you guessed that we are referring to "Showgirls" with Elizabeth Berkley, then you'd be right (via IMDb)! Indeed, the actress who played Jessie Spano on "Saved by the Bell" was the main character, Nomi, in the shocking film which saw her as a stripper (via IMDb).
About her career, the star said in 2020, "'Saved by the Bell' was a beautiful first rite of passage for me. But as an artist, I was excited to dive a little deeper and explore." Sadly, "Showgirls" turned out to be a bad choice in many ways, with Berkley saying, "Of course it was disappointing that it didn't do well, but there was so much cruelty around it. I was bullied" (via People).
Charlize Theron is probably glad she passed on the role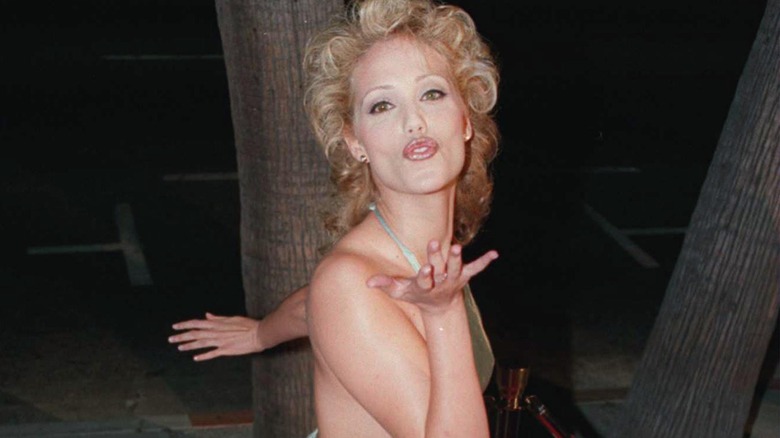 Given how Berkley was received post "Showgirls," Theron may be relieved she didn't star in the film. But according to ET, director Paul Verhoeven claims Theron was thisclose to being cast. In fact, the New York Daily News reported the Academy Award winner really wanted the role of Nomi.
"Charlize also auditioned, and I don't recall her having any problem with the nudity at all," Verhoeven said, adding, "She was good and wanted the part, but basically she was not well known enough at the time and just did not fit the part, so we said no."
In fact, in 1995, Theron was yet to appear in a major motion picture (via IMDb). Ultimately, the film's director said, "I have full respect for Charlize, but if she had been offered the part then she would probably have been chewed up in the same way they treated Elizabeth. She was very lucky that she did not get the part. I wish Charlize congratulations for that because it would have been a miserable 20 years for her!"
Source: Read Full Article