Can You Crack This Whiskey Quiz?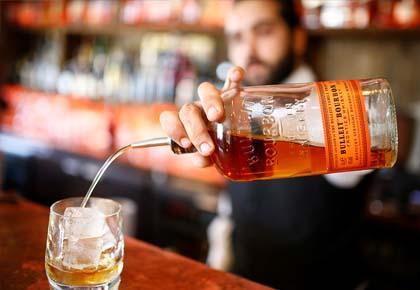 Is whiskey your first love? Have you taken the oath to stay loyal to the drink for the rest of your life?
No longer the old man's drink, the beloved spirit is extremely popular among young drinkers, men and women alike.
If you're one of those who takes their love for whiskey seriously, then let's challenge you with a whiskey quiz.
Take this quiz before you crack open a beautiful single malt to mark the occasion of World Whiskey Day.
You have to answer each question to move on to the next. Good luck!
Background Image: Kind courtesy Prem Pal Singh Tanwar/Pexels.com
Feature Production: Ashish Narsale/Rediff.com
Source: Read Full Article