Brad Pitt and Leonardo DiCaprio Look So Damn Handsome in Cannes, It's Almost Disturbing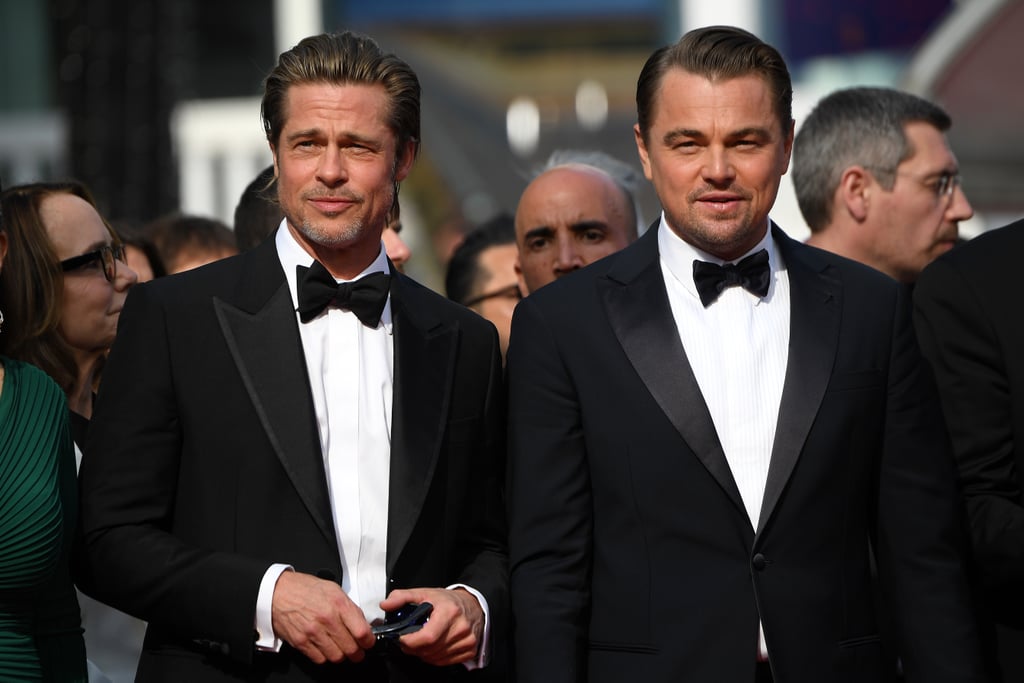 When I first heard that Leonardo DiCaprio and Brad Pitt would be popping up at this year's Cannes Film Festival, I knew I was in for a treat, but I certainly didn't expect to be swooning this hard. On Tuesday, the actors hit the red carpet for the premiere of Once Upon a Time in Hollywood, and it's almost insulting how good they looked. Clad in matching black tuxes, Leo and Brad likely melted everyone at the festival into puddles as they flashed their sexy smiles and posed for pictures with the rest of the cast, including Margot Robbie and director Quentin Tarantino.
The glamorous outing marks Brad's first time at the festival since 2012 — wow, how has it been so long? Leo, on the other hand, was recently spotted being the ultimate Instagram boyfriend for girlfriend Camila Morrone over the weekend.
Once Upon a Time in Hollywood is described as "a unique take on Manson Family Murders." "It takes place at the height of the counter-culture explosion, at the height of the hippie revolution, and at the height of a new Hollywood," Quentin explained at CinemaCon in 2018. "During this Summer, we will, little by little, street by street, block by block, transform Los Angeles into the psychedelic era of Hollywood in 1969." The film hits theaters on July 26, 2019.
Source: Read Full Article