Beauty Pageant Contestant's Husband Smashes Crown After Wife Gets Second Place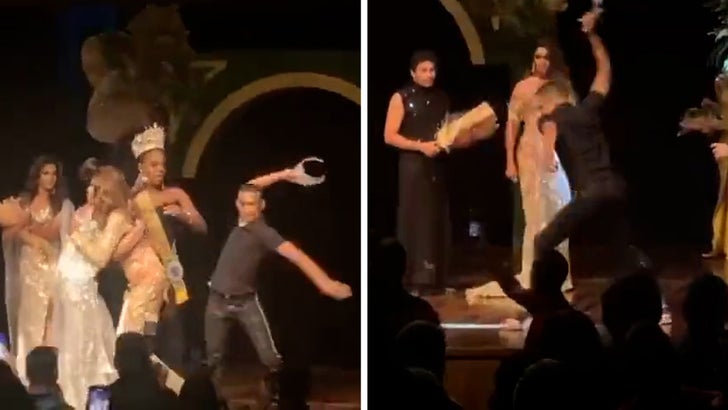 The husband of a recent beauty pageant contestant was in an all-out rage after his wife was named the runner-up … rushing the stage and chucking the winner's crown on the floor!!!
Here's the deal — Emannuelly Belini, representing Várzea Grande, was being crowned at Brazil's Miss Gay Mato Grosso 2023 on Saturday when the husband of 2nd place-winner Nathally Becker rushed on stage with some obvious qualms.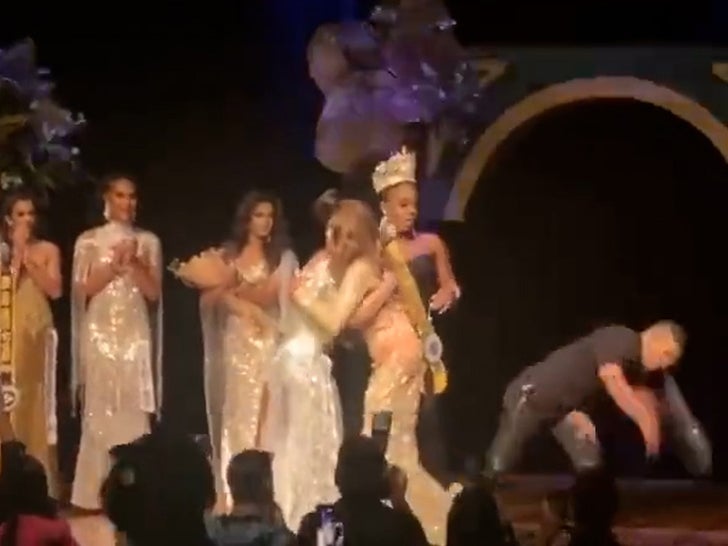 Check out the insane clip … the husband grabs the crown just as it's being placed on Belini's head and slams it on the floor! As folks are in pure shock, he throws it down again before trying to walk off with his wife — ultimately getting stopped by security.
The event put out a statement after the sore loser incident — reiterating that Belini was indeed deemed the winner of this year's event, while also condemning the actions of Becker's hubby … claiming the org's camp will be taking appropriate legal action after the ordeal.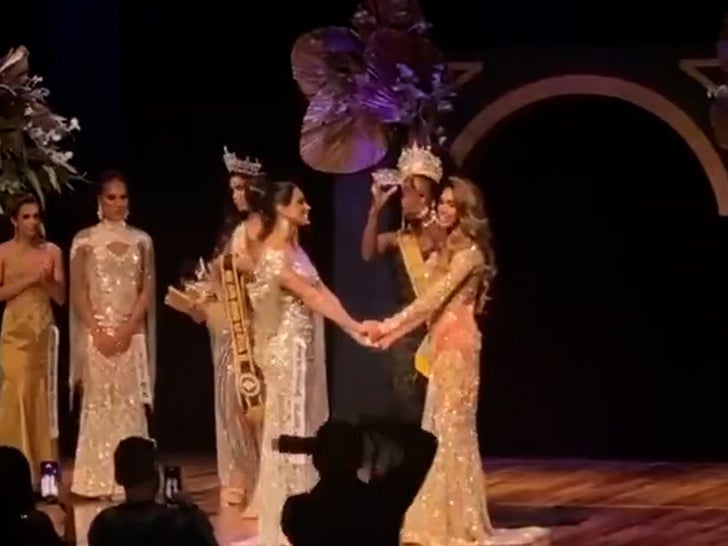 Looks like someone took "#1 fan" a little too far.
Source: Read Full Article