Are These 2023's Hottest Dusky Women?
Meet the new crew of CGs 2023.
These Cool Girls are dusky and gorgeous, and confidence is their BFF.
It's hard to not heed their commanding and striking presence on the ramp or screen.
The film and fashion industry may still prize and chase 'fairness'. Sigh. They don't realise that these beauties with their rich coffee skin tones are stars in their own right and their melanin quotient is their main allure.
Suhana Khan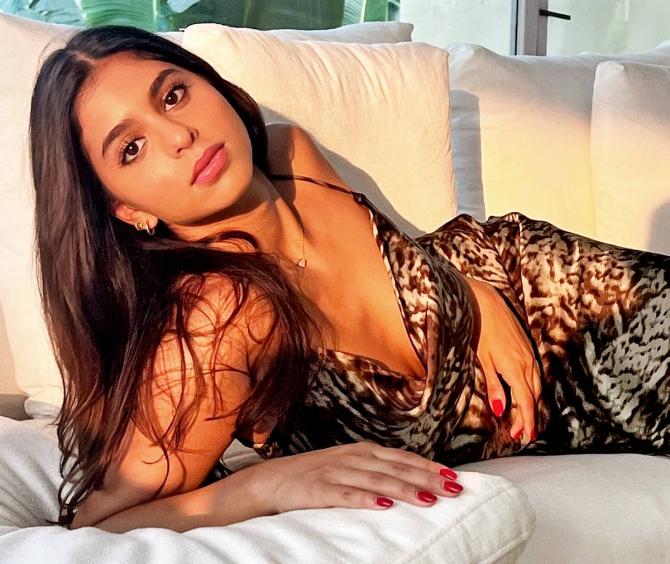 Ananya Panday calls her 'pretty girl suzie'. For dad Shah Rukh Khan, she's the 'elegant baby'.
Suhana Kha, who will make her acting debut with The Archies, is a rising star on the socials for her poise and flare — each of her posts gets hundreds of thousand likes, with Papa being her No 1 Cheerleader, of course.
She's not one to take trolls lightly, when someone called her kaali chudail, she straight up slammed the person. 'I'm sorry if social media, Indian matchmaking or even your own families have convinced you, that if you're not 5'7 and fair you're not beautiful,' she responded.
Yay, Suhana, give it back to them! Hum aapke saath hai.
Aishwarya Lekshmi
With an MBBS in hand, Aishwarya Lekshmi stumbled into acting.
Ammu. Ponniyin Selvan. Archana 31 Not Out. Godse…. 2022 was the model-turned-actress' lucky year.
She is undeniably talented. The Aishwarya style brand is easy and lovely on the eye. Her tawny complexion and Indian girl-next-door appeal is superum.
Chitrangda Singh
Chitrangda's deliciously 'chocolatey' skin tones give her a wonderful warm glow.
When she's not scorching the red carpet, she casually scoops up hearts with her informal fashion. Her special feat is transforming roz ka basics into trendsetting hatke fare.
Simone Ashley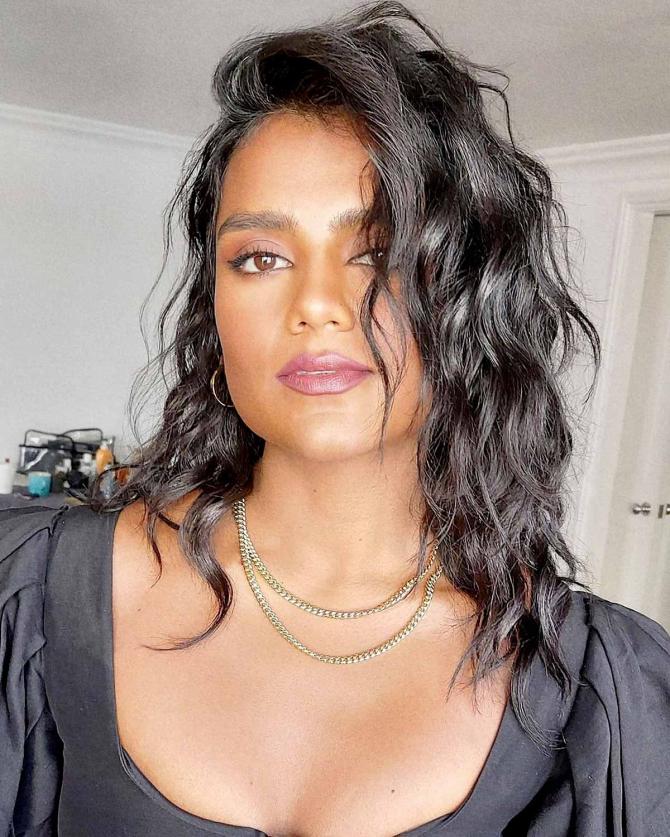 Simone queened it as 'diamond of the first water' Kate Sharma in the Netflix histrical drama series Bridgerton.
Born to Indian Tamil parents in the UK, she sent the global tinsel town into a tizzy with her tantalising skin hues that ensured she outshined everyone else in in her period costumes — the 'ton' had never seen a fierce radiance like Miss Kate's.
In an interview with Harper's Bazaar India, she shared her message for dusky women world over: 'Donate, sign petitions, protest, speak up. And hey, it's 2020, a message to all dark-skinned desi girls, put down that fairness cream, you don't need it.'
Charithra Chandran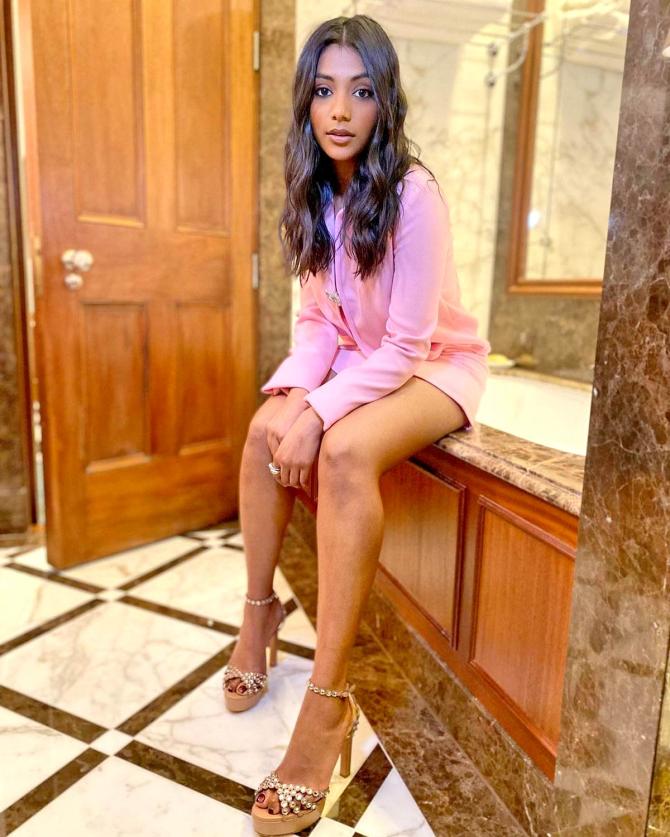 Another Bridgerton-fame actor with Tamil roots, Charithra is headlining the change that sees more South Asian representation on the global stage.
Charithra told The Telegraph: 'I've always wondered how we can accept aliens and superheroes, but, you know, it's a struggle to accept a brown or black princess? Is that where you draw the line?'
Maitreyi Ramakrishnan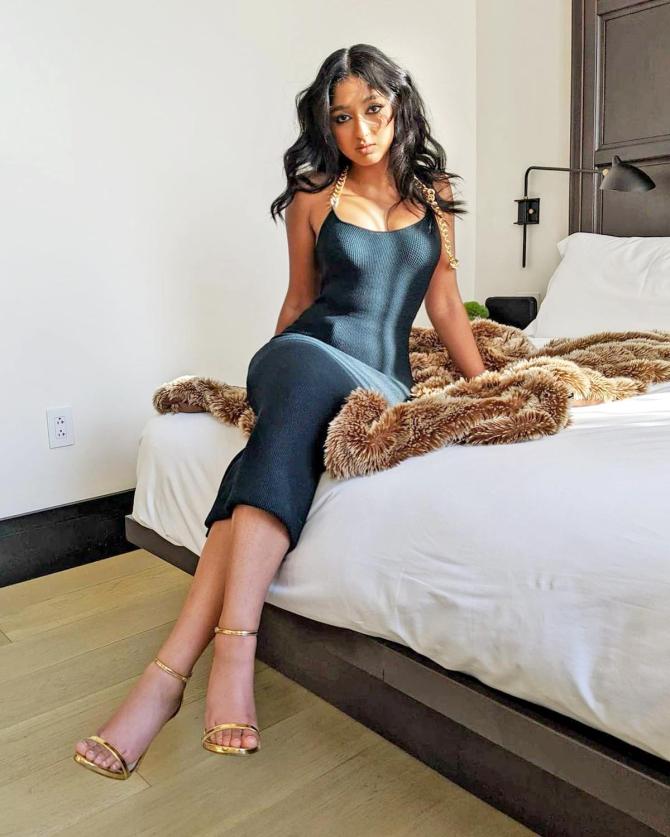 When Maitreyi first appeared on the Netflix show Never Have I Ever in 2020, she intrigued audiences with her distinctly ethnic visual identity, which was considered exotic.
Today, the 20-year-old Gen Z icon is vanquishing the world with her stouthearted style choices — plenty of colour and daring jazzy prints — which she confesses she learnt from her character Devi.
With over 4 million followers on Instagram, fans also adore Maitreyi for her wicked humour and simple down-to-earthness.
Amala Paul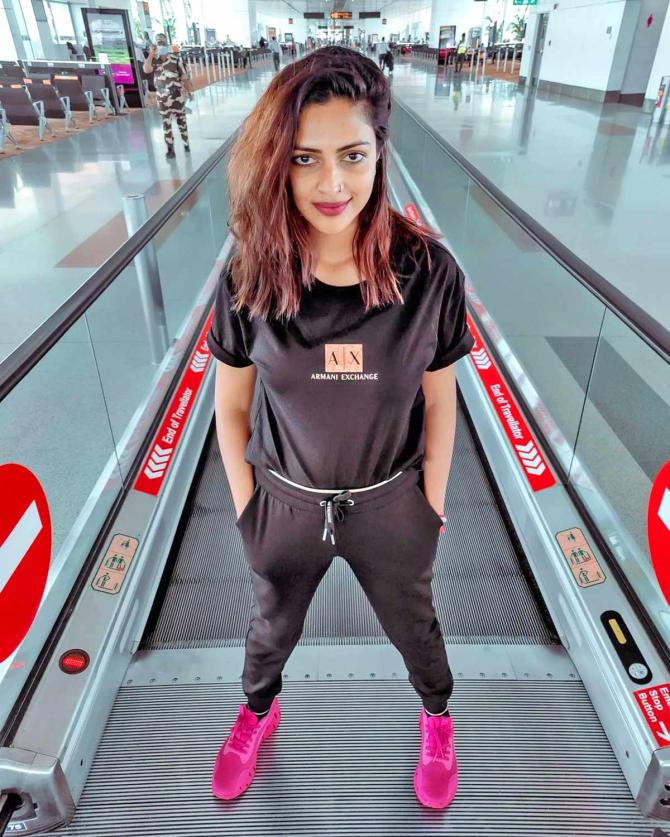 Anyone who has watched the Mammoothy starrer Christopher can vouch for Amala Paul's acting chops — as ACP Sulekha, the actor owns her dignity and elegance.
There was a time when Amala was made conscious of her colour, but that's in the past. Today, her 'golden hour glow' is taking over the universe.
And oh, she's got a whimsical wardrobe — like those glorious pink sports shoes — that's bringing fresh hawa to apna humdrum fashion circus.
Photographs curated by Hitesh Harisghani/Rediff.com
Feature Presentation: Aslam Hunani/Rediff.com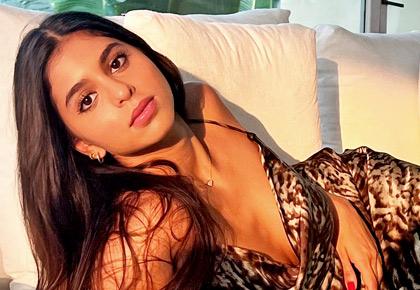 Source: Read Full Article