​​Mary Tyler Moore Has a Lesser-Known Dick Van Dyke Show to Thank For Her Solo Career
Actor Mary Tyler Moore became a household name thanks to her role as Laura Petrie on the 1960s hit comedy The Dick Van Dyke Show. What many don't know, however, is that Van Dyke's popular series didn't directly lead to Moore's successful, self-named 1970s show.
It was another program, also starring Dick Van Dyke, that helped launch The Mary Tyler Moore Show, and here's how it happened.
Van Dyke wanted to help Moore change her married-girl stereotype —and launch her solo career
As Van Dyke stated in his 2011 book My Lucky Life In and Out of Show Business, Moore was still looked at as Laura Petrie, devoted housewife and mother. For her to move on into new roles, he realized, this would need to change.
"Thanks to the considerable success of our show and its continuation in reruns, Mary was still primarily thought of as my on-screen wife, a perception that short-changed her considerable talents," the actor wrote.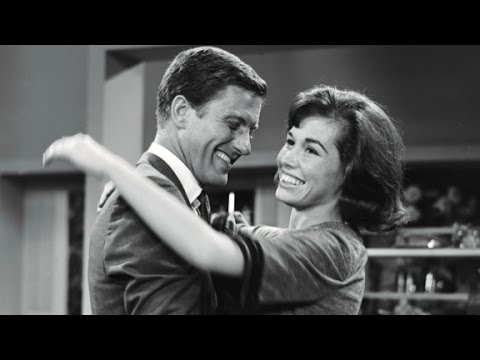 One more performance with Van Dyke helped Moore land 'The Mary Tyler Moore Show'
And so, seemingly orchestrated by Van Dyke, he and Moore co-starred in a one-time television special that allowed viewers to see that she was a force to be reckoned with who did not need a sidekick in order to shine.
"Our special," Van Dyke continued, "titled Dick Van Dyke and the Other Woman, set out to change that. … [T]he show was an hour of dance and comedy that was meant to play easily and show off Mary.
"I told [the show's producers] to let her do whatever she wanted, and I tossed in a few suggestions of my own, too. Hey, I would have been nuts not to take advantage of singing and dancing with [her]."
The Diagnosis Murder star's idea worked: "Mary got her own series the following year," he said.
The actor wasn't sure Mary Tyler Moore was a good fit for 'The Dick Van Dyke Show'
Van Dyke wrote in his memoir that he didn't initially think he and Moore would be believable as a TV husband and wife. Still, he did admit that he "adored" her.
"Her nose was perfect, as was she. Everyone loved Mary. What wasn't to love?," he wrote. "I adored her from the moment we were introduced. I think both of us had each other at hello."
Moore did, in fact, have very little acting experience. On top of that, Van Dyke pointed out, "I thought she was too young to play my wife. She was 12 years younger than I was, though as time went by, no one ever noticed or mentioned that fact. Even I forgot about it."
For her part, Moore told Larry King in 2003, she and her co-star "clicked as real people. I loved him. I loved his kindness and his humor and his dance. Everything about him, I loved and connected to."
Source: Read Full Article